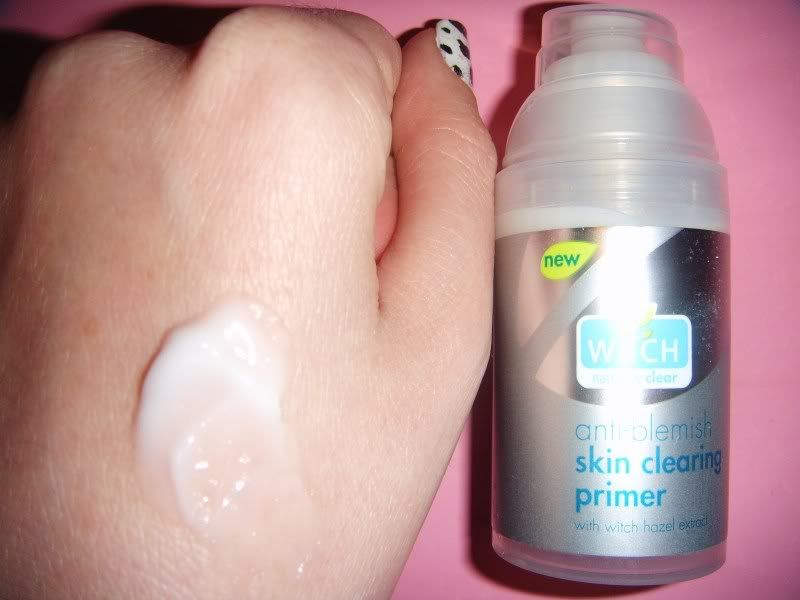 As you know I attended the Witch Skin Care event, and got a goody bag with their new cosmetics range. Here is my review on the products, I have been using them all week and well share what I think of them.
Witch Anti-blemish Skin Clearing Primer is designed to help prepare your skin for foundation by mattifying and absorbing excess oils, providing a smooth, silky base that helps you achieve an even and long lasting finish with any foundation or powder. Added to this, the Witch Anti-blemish Skin Clearing Primer also helps prevent and target blemishes by protecting skin from the layers of makeup which can cause or aggravate blemishes.
Helps prevent and target blemishes

Mattifies and absorbs excess oil

Can be used alone or under your favourite foundation or powder
I have never used Primer, and really though that it was a fad product company's used to make us spend even more on cosmetics. The primer turned out to be my favourite product, it is thick at first but than as you massage it over your face it melts in. I really like the smell of this product, as the witch hazel is not over powering, it's also not oily and leaves my skin feeling matt but not dried out. After applying my foundation on top, it appears smoother and it is great to know that my skin is protected a little from my makeup. I love the fact it's anti blemish too, so I feel less guilty about wearing my foundation and feel like I'm helping my spots a little. I could never go back, I love it and need to start stocking up on it (it has sold out on most websites).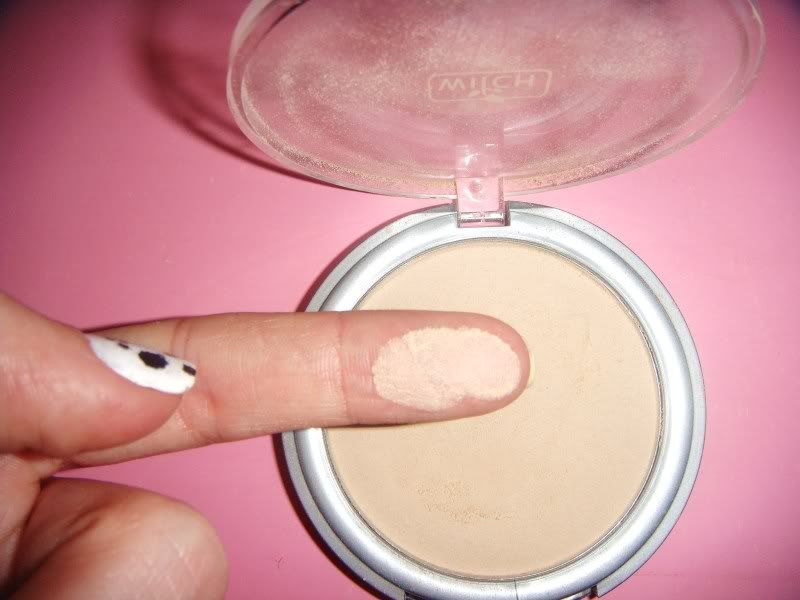 Witch Anti-blemish Pressed Powder helps target spots and breakouts by absorbing excess oils and controlling shine. It is designed to give a natural medium coverage of imperfections and to visibly refine pores, giving an even skin tone. Antibacterial actives help clarify the skin.
Translucent shade gives medium coverage suitable for most skin tones

Helps prevent and conceal blemishes

Absorbs excess oils and controls shine
I only use
powder
in the summer as it can dry out my skin, I used the press powder the other day just to dust over and even out my makeup. It blended nicely and wasn't cakey, this is great for if you have oily skin and you just want a matt finish to your makeup.
Redness Relief Moisturiser
Witch Anti-blemish Redness Relief Moisturiser with antibacterial actives targets spots and breakouts while relieving and defending against redness. Its green tint balances redness on the skin to even tone; skin soothing ingredients help calm the skin irritation and sensitivity that can cause redness. Free from artificial fragrance and colour, this gentle formula is ideal for oily/combination skin.
Helps target blemishes

Balances redness

Soothes the skin
I used this on days when my spots and nose area, where really inflamed from the cold and heating. It comes out green, but it blends into the skin and you would not know it was there. It did reduce the redness, nothing dramatic but it did help. Again it has anti blemish ingredients in so another punch to the spots (I apply primer than the
redness relief
). I think this is handy to have for those days when your skin is irritated (from stress, weather and those big pimple), or if you have
rosacea
than it could help reduce it's appearance.
Witch Anti-blemish Tinted Moisturiser is available in three shades, light, medium and dark. Formulated for oily/combination skin it mattifies skin, helping to control shine and target spots and breakouts. Providing medium coverage and moisturisation, it eliminates the need for both a moisturiser and foundation.
Helps prevent and target blemishes

Mattifies and controls shine

Medium coverage for natural looking complexion
I think this still needs a lot of work, there are 3 shades which won't suit a lot of people. When I asked why there was no foundation, the Witch team said that they never made a foundation because of brand loyalty (but I know that most girls would LOVE a foundation that also zapped spots). I wanted to like this product but it just didn't work for me, I think as a moisturiser it could have but the tinted part just did not blend well. I can see what the lovely folks at
Witch
where trying to do, and I hope that they develop this product more. Some people may find it works for them, if they don't wear foundation as it's very light but than it depends on the shades again. Maybe a moisturiser would have be a better option, so than we could blend our own foundation into it, so than the shade issue would be sorted and you could enjoy the benefits of the anti blemish moisturiser.
Handy For Your Handbag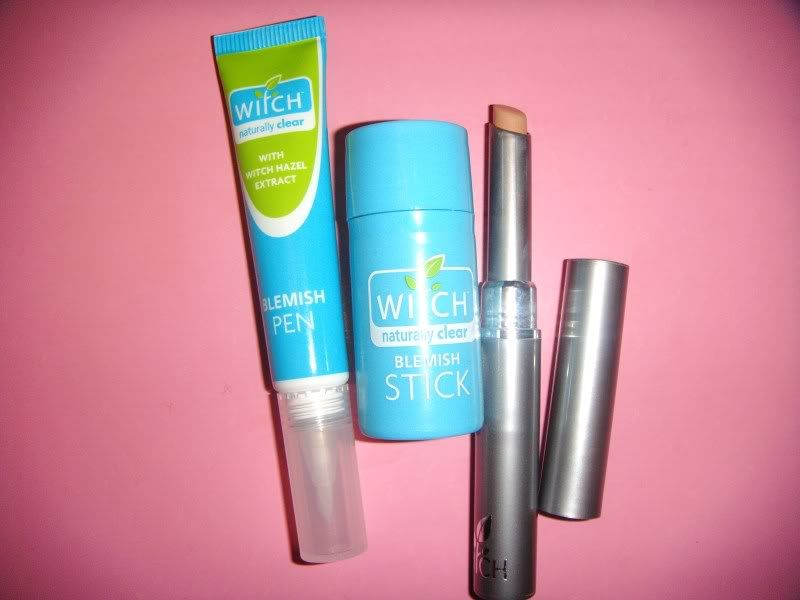 We also got their skin care range which I adore, I can't get enough of their two face washes (popular with men too, the scrub is great for guys skin) and also this lot. I loved the stick, and the concealer I have used them the most out of everything (great for during the day and you notice a spot), I use the gel at night. The stick and the pen both smell strong of the witch hazel, but they do reduce spot size so are worth it. I really like the packaging of the concealer too, as it fits nicely in my bag and unlike a lot on the market it has not snapped when applying it as you just twist it up a little. Handbag must haves (or man bags, guys you can use these too you know).
NEW Blemish Pen
The NEW Witch Blemish Pen is THE handbag must-have miracle for beating breakouts! Easy and convenient to use with a gel formulation and brush applicator, simply apply the medicated gel to blemishes as often as required and allow the natural witch hazel to do its work!
Visibly reduces spots and redness in just 2 hours*

Easy & convenient to use
The ultimate in blemish control, Witch Blemish Stick helps break down excess oils and fights the bacteria that cause spots. Simply dab on as often as required, preferably as soon as blemishes start to appear.
Fights the bacteria that causes spots

Gets to work instantly
Concealer
Anyone who needs a cosmetic product that hides blemishes while also combating the cause of spots will find Witch Concealer the perfect solution. It's easy to use either alone or under foundation and contains natural tea tree and witch hazel.
Covers and fights blemishes

For clear looking skin instantly
It looks a little boring, and if your new to the brand you may not know there cosmetics, I think some pretty packaging would be nice.
Loved everything, apart from one product. The primer is a must have !!
It's more than affordable, all products are under £10. Perfect for teenagers and if your on a budget.