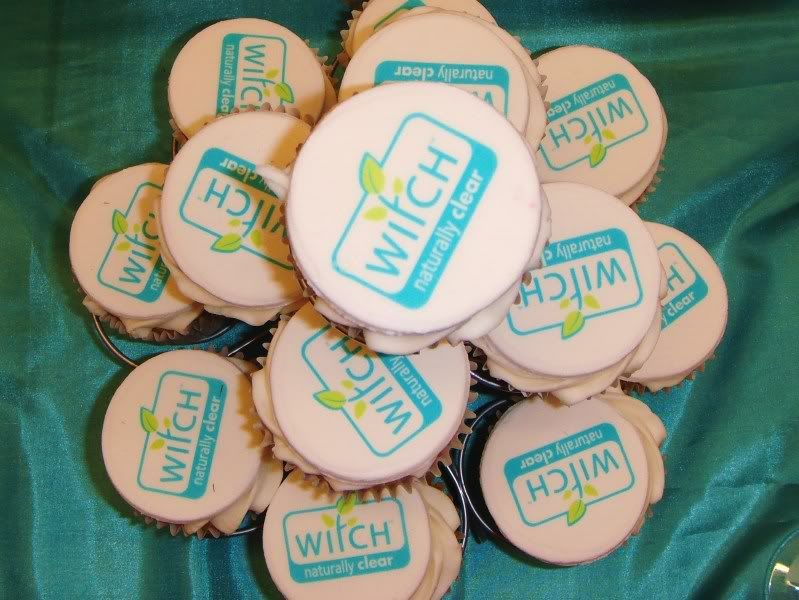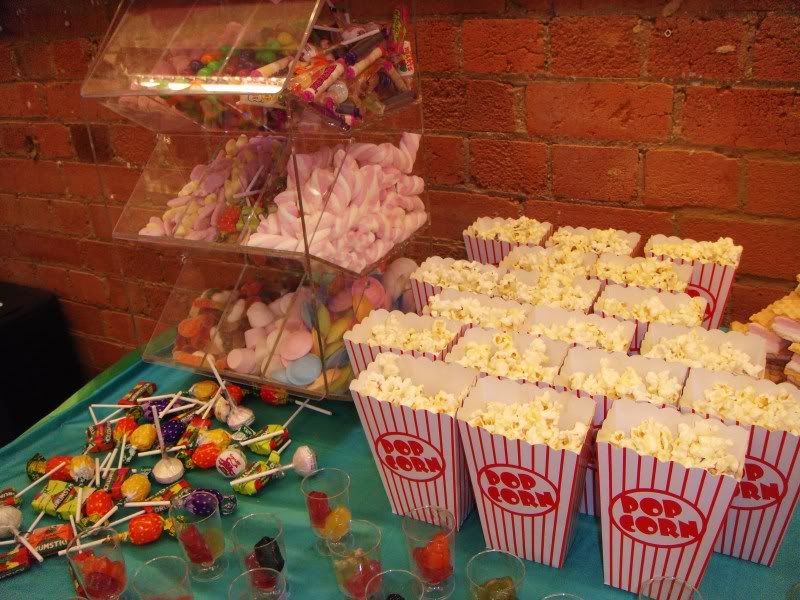 So I got to go to the Witch skin Care event on Saturday which was held to introduce there new makeup range which is '
designed to encourage us to lead the lives we want to. It's anti-blemish formula means that we don't have to worry about the effect our lives could have on our skin!' I jumped at the chance as I have been buying Witch (for my spotty skin) since I was a teenager, hearing that they have developed a cosmetic range I was beyond excited.
The event was based around the theme of balance between healthy virtues and guilty pleasures. There was a heap of food, sweetie, cupcakes and lots of healthy foods like carrots and strawberries, the main thing that I think everyone took guilty pleasure in was the chocolate foundation. We had a name badge and there was a scale of naughty V nice, guess which side I filled up!
Nat showing us a demo on Helen, Kim's great nails and the lovely ladies I met (Never realised how dry my skin on my hands is)
It was great meeting lots of lovely bloggers (sorry I kept getting your names wrong, I think the champagne what to my head). I caught up with Steph who I have spoken to on twitter alot (and hugged the hell out of once I got in) the gorgeous Rachel and Winny had me laughing the whole evening. I fell in love with Kim's nails and was lushing after Emily's camera, we all than gather round for a demonstration of the makeup range by
celebrity makeup artist Nat Van Zee. I will be reviewing the products too, I have to say when we were all trying them out as Nat was showing us on Helen everyone was impressed.
The range includes a primer, Redness reducer, Press Power and the tinted moisturiser.
(these will be available from Boots, Superdrug and Tesco)
Poker playing, the treatments and Miss Merx doing some knitting
Me and the other girls headed over to the poker table to see if we could pick up some skills, I have to say that it's not as complex as it looks on late night poker and it's more about memory and the 'poker face' than anything. In the treatment area there were massages, manicures and makeovers, I did not have any as I had already done my nails and

makeup, but the girls who had the treatments looked great and were pleased. They also had a fortune teller (which I avoid as I believe in karma), but I think the other girls enjoyed it and a Wii I have one so again I left this one. Plus there was knitting, but last time I tried it I knitted my finger into my scarf (so again, give it a miss).
Than later in the evening we had a talk on how to be more sexy, and look good by Miss Kittie Klaw from The Ministry of Burlesque. She talked about the history of Burlesque, and give demos (using and Steph) on how to walk and stand like a Burlesque star (as you know I am a huge fan of Burlesque, and Bettie page so this was perfect). It was great fun, but also really interesting to hear how women bust out of the corsets and how they changed our history using performance, dance and dress (or undress) in a whole new way.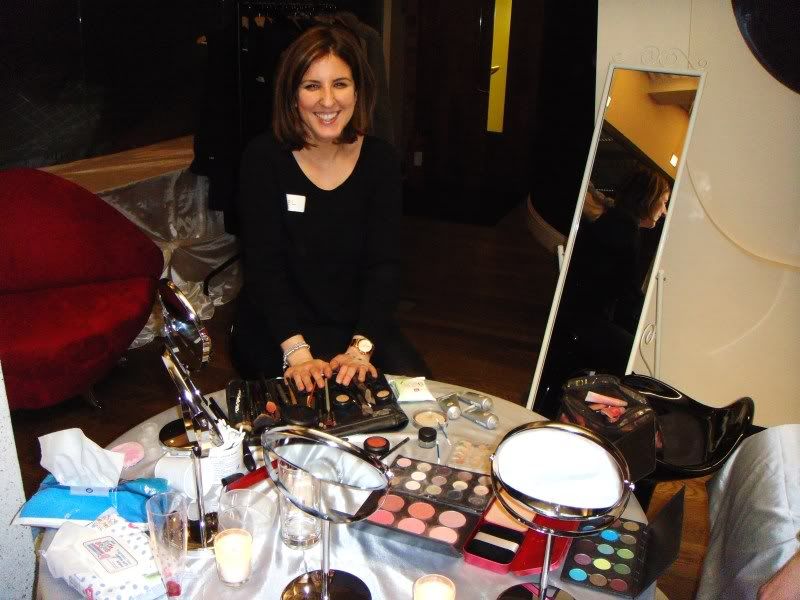 It was an amazing evening, the Witch team give us all a goodie bag of all the new products to try (review to come soon) and as we had all been so busy there was a heap of food left so we all grabbed some for the journey home. So with my Witch bag in hand it was sugar coma on the bus home ..................
So thank you to Holly and the team, the 1000 heads girls and to all the bloggers I met I had a great evening. Sorry this post is photo heavy, but I wanted you lot to see all that was going on and I do love snapping away same are from Witch's flicker and the rest are mine. I will have the reviews up through out next week, so stay tuned.