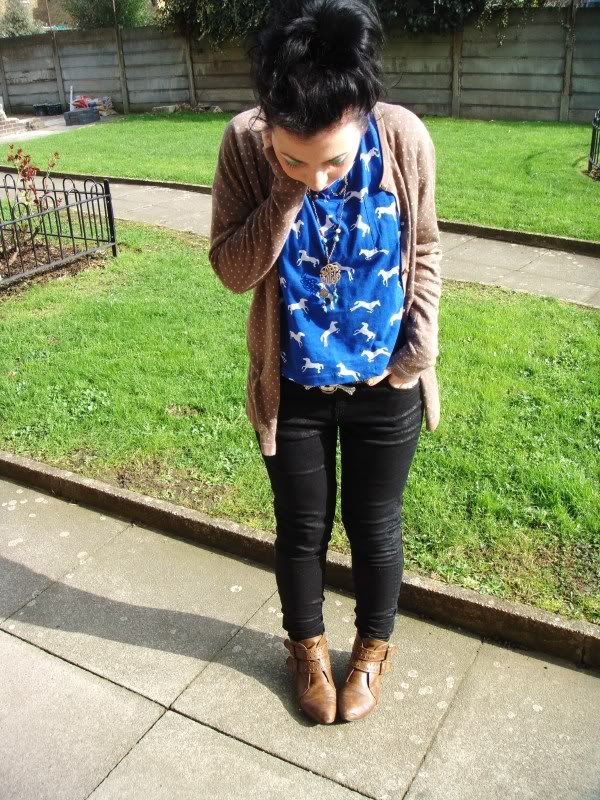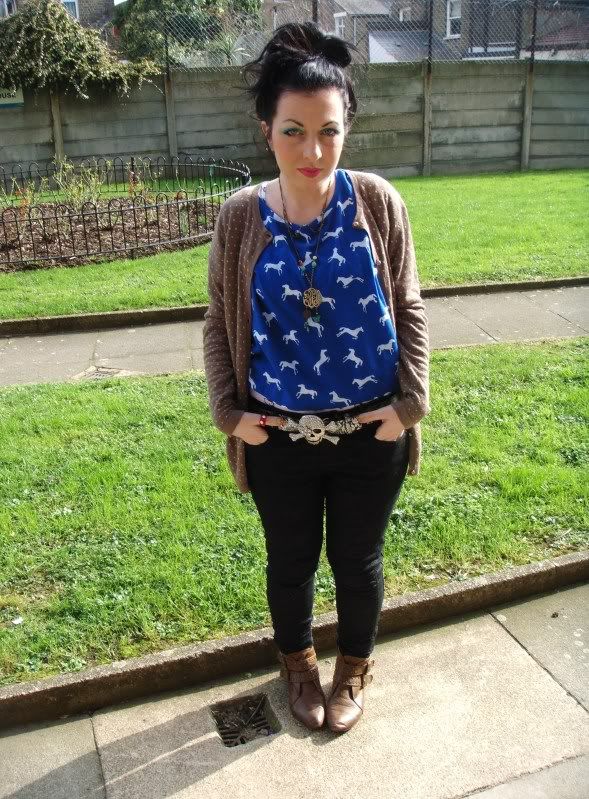 My mum likes to cut my head out
THANK YOU !! I can't believe everything that's happened lately, and I want to say a huge thank you to you all for your support and all your comments. I have been blogging for a while now, but I feel like I have found my feet in blog land I don't think I could have with out you lot. Thank you for always encouraging me, inspiring me and just being amazing. A special thank you to my back in the day readers (old skool), without you I would have given up your comments and twitter chat make me smile and what keep me blogging.
Welcome to all the new readers and feel free to ask me anything, or say hi on twitter I don't bite ...well sometimes.
So what a week it has been, Barry (my bloke) has been ill and our little Corbie has also got a cold so been looking after the fella's. I also received heaps of love from being on Messy Carla (go check her out she is bloody amazing) Girl Crush Wednesday feature, to than getting more love off Tesco clothing blog (OMG, you know my love for their clothing) and also got a lovely thank you from the utter wonderful From Gem With Love. I also want to thank my BBF's for there non stop support (you know who you are), I love you and you supporting my blog and telling me to that your proud of me means the world ...okay moving on or I'm going to cry. (and of course to Barry and Corben who put up with all my blog talk haha).
Also I found out that a great friend of mine Nichola has a blog called Nink, which happens to be bloody amazing well proud of her so if you like cooking, fashion and blog sales than check it out.
Anyway on a non sloppy note I'm crazy into nail art, not that I'm any good haha but I'll still try. I think Gem Fatale got me into it at first (check out her cool blog, and nails) than I found loads more blogs who have great nail art, makeup and beauty tips.
As you lot keep asking what are my favourite blogs etc, I think I will start some kind of feature on what cool fashion, beauty and random greatness I've been reading.
A lot of bloggers are doing it I know, but it's a great way to share and find new cool blogs to read so why not sure the loveage. So this outfit was a throw it together thing, I painted my nails in a strawberry inspired design (pretty good, consider I have no nail tools). I am loving blue and pink at the moment, and I have been wearing my hair up as I'm sick of it. I was naughty and was on Ebay again so I will share my buys (if you want to see) and have found some cute new shops that I will be sharing soon.
I hope you all have a great weekend and don't forget it's pancake day Tuesday, I'm off to get pancakes with some friends so will get some photos and that for everyone who adores food porn. Again thank you, and if you have any questions abou
t anything feel free to tweet or email me xx
Love my nails and this cute necklace