So this is the second part of my Models Own review, you can see my review for Beth Blue here. Like Beth blue, Vintage Pink nail polish has very little smell (compared to a lot on the market) and believe it or not I only had to put on one coat of colour to get a really great coverage. I would say apply two, to get the shade to really came out also so it lasts longer. At first I wasn't sure of this colour, but as my Spring/Summer wardrobe is going to be pretty loud I think it will work perfectly for everyday wear. I added a glitter top coat, just to make it more glossy (you know me I also love the glitter).
I think this would work great with flora's (adding on nail art/ or an outfit), and if your into candy floss colours it would be perfect as a lot of the high street Summer trend's will feature these colours. I will be using it in a leopard print nail look too, as it's great as a base colour. I preferred the Beth blue, but I know I will end up wearing this as it will go with everything and anything I wear. Again it's long lasting and I can't get enough of the way it goes on nice and even and sleek.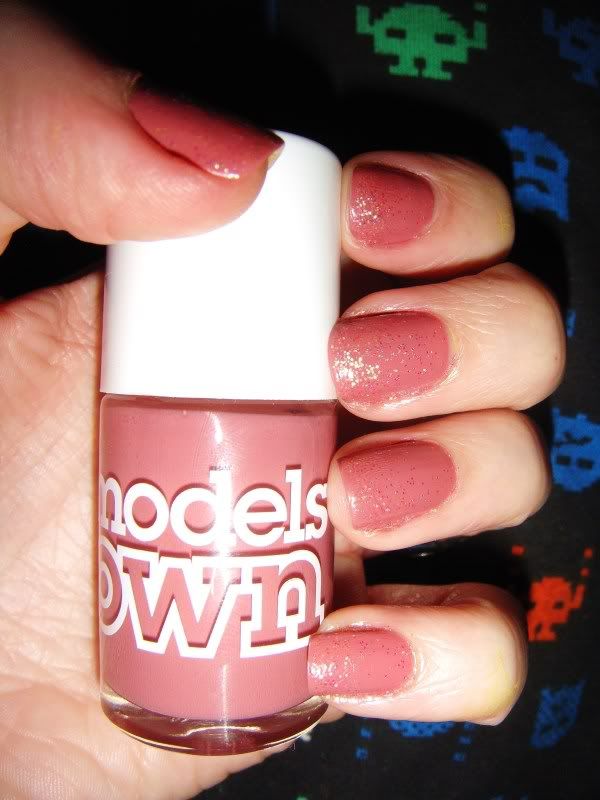 So like I said I will be getting the art nail pen and I have already picked out some nail polishes I want to add to my huge collection. Model's Own is here to stay on my wish list, I hope you enjoyed the review if you have any questions give me a tweet or leave a comment.