So this is a cheeky outfit from last week, as I've been posting about other things I couldn't share it. I'm not a massive fan of velvet, but this year I've gone all Shakespeare's sister - if you don't remember them check here for the love of music! Velvet was huge when I was younger, all the cool girls wore it so I guess it reminds me of being a geek. When I saw these blue crush velvet legging at the Pitsea Tesco store, I grabbed them like a One Direction fan would pin Harry to the ground!
Yes blue is a bit of an odd choice, but there was no black version so I thought just go for it. I do look a tad weird sitting down rubbing my legs, but velvet has this effect on me. They are perfect to throw on at ridiculously o'clock when I have to drop Corben (my boy) off at nursery. I am slightly afraid of camel toe (girls worst fear), so the more over sized a top is it's being wore with these blue beauties.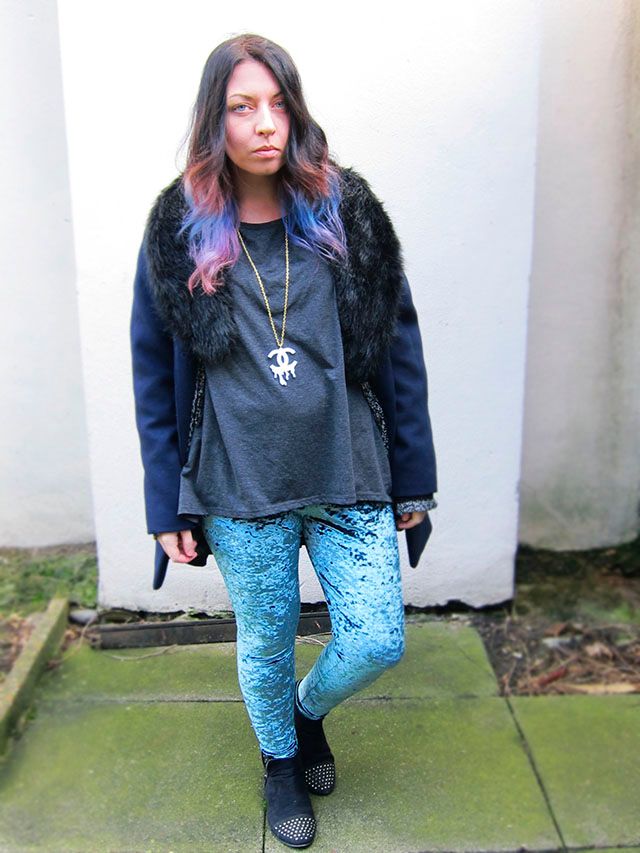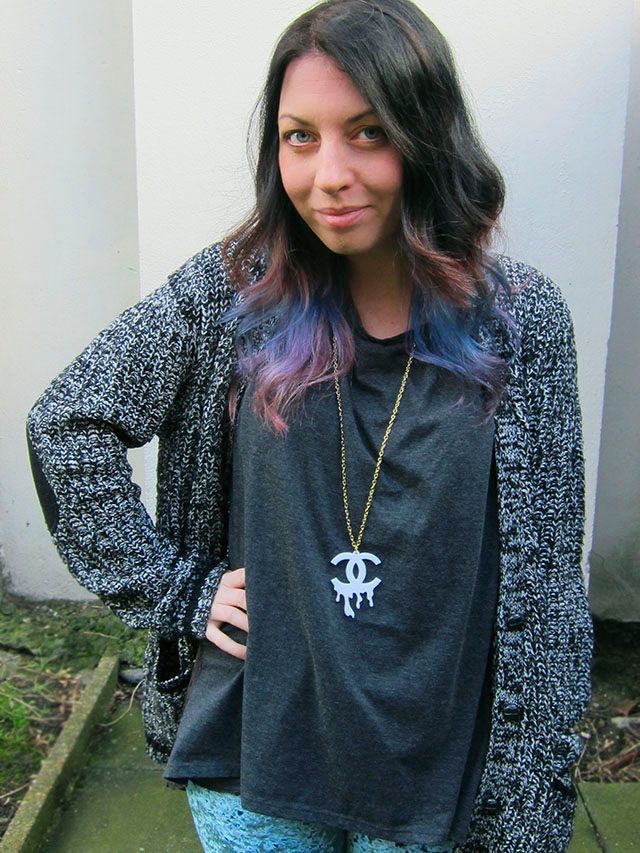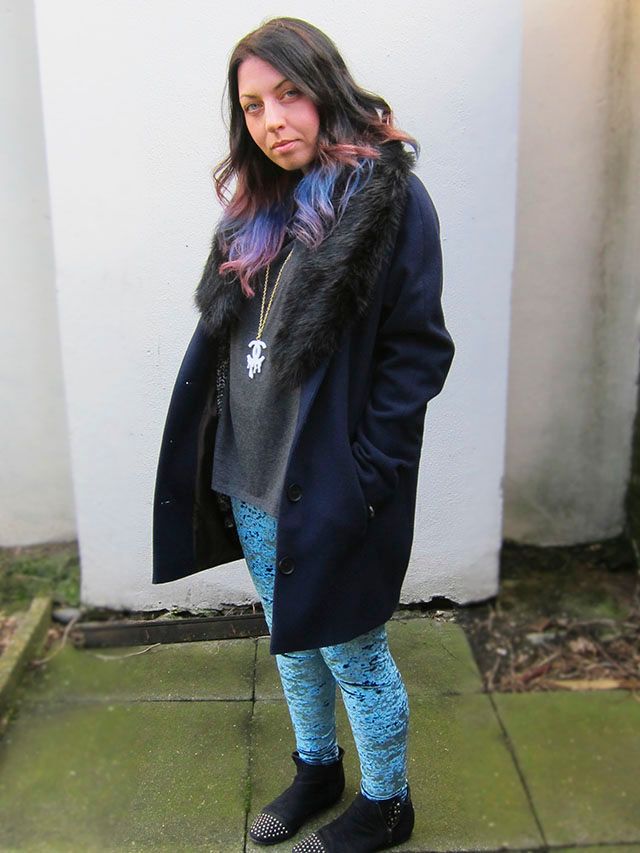 Necklace: Gift from Barry
Barry got me this 'C' necklace and I've wore it non stop, it's so me and was a really nice surprise. I'm getting to the stage were I have every ones Christmas presents, and now I just want everyone to open them! I know it's bad but I just want it over with now. Everyone gets psychotic at this time of year, fighting over the last bit of broccoli. I think if everyone remember that it's just a couple of days, and not a bloody year that they need food for it will be ace.
Oh yeah before I forget, Motel has a secret sale for you lot. Their

sale doesn't start until next week, but they have given me a cheeky link and a code for 50% off it all right now! Use The

code XMASPREVIEW50 at the checkout, you can take 50% off them all!

They

also have FREE Next Day UK delivery too – even delivering on Saturday - and free USA delivery always.
Are you looking forward to Christmas being over? what do you think of velvet?