As Christmas is about giving it doesn't really leave you with a lot of money to treat yourself, thankfully Miss Rebel have it covered. It has a heap of bargains to be had. I love their knitwear like this bow jumper is so girly and cute, and this blue aztec cardigan will take you into summer (Aztec it's going to be a massive trend again but with more of a cowboy feel for S/S 2013). I thought I would put together some perfect winter looks, so you can see that you can buy a whole outfit on a budget.
My favourite look is 'All Wrapped Up' I've really got into hats this season, and the 90's fluffy jumper is so me. Saying that 'Check mate' has a fab 60's kinda vibe and I love a chunky knit cardigan. I think 'Glam in grey' has a bit of a punk 80's vibe. The spike jumper over the maxi is great for a night out look, layering is a sure way to stay warm and can give more shape than just wearing a massive jacket or coat. They have a under £5 section which is a life saver, if your funds are really limited too.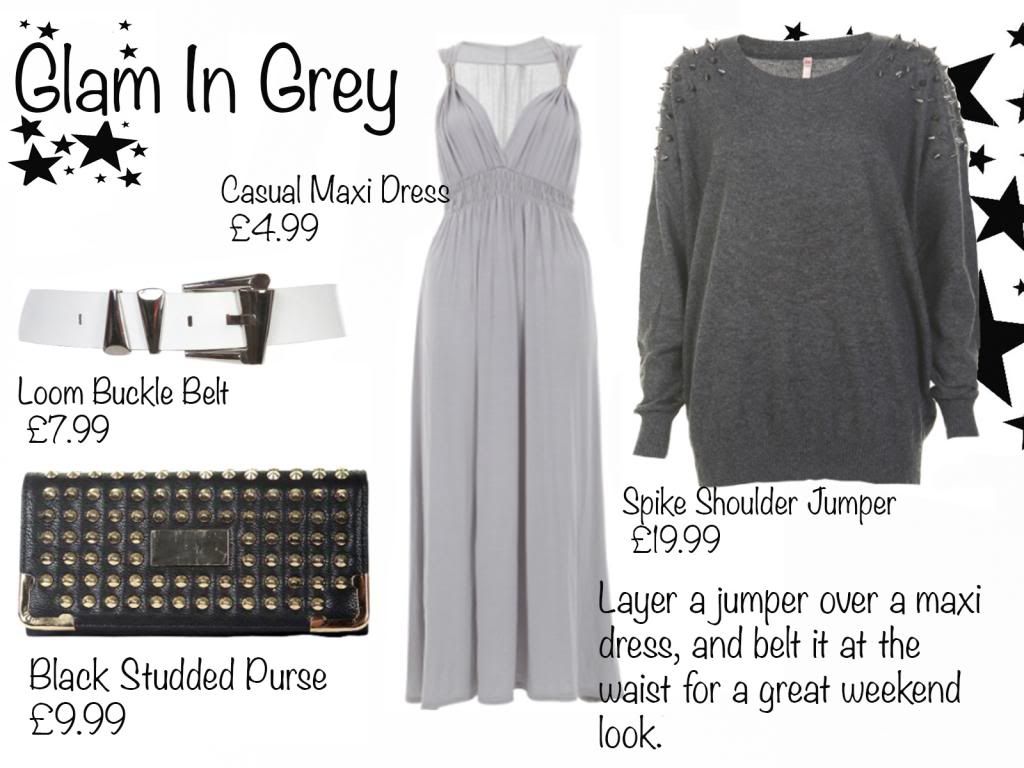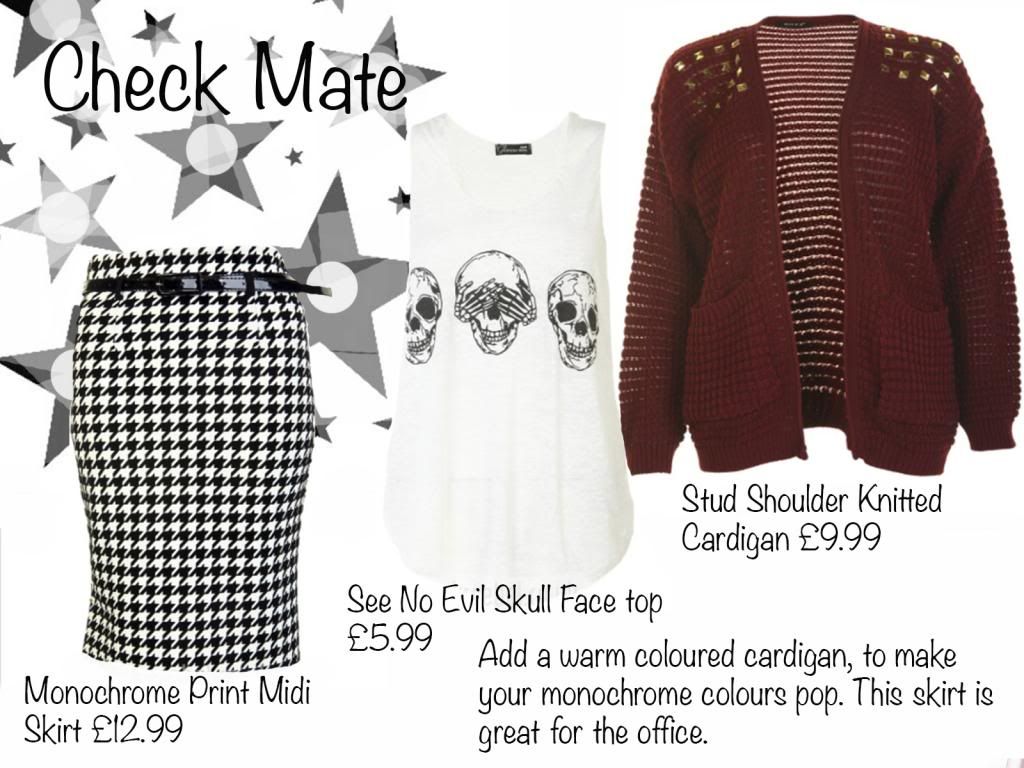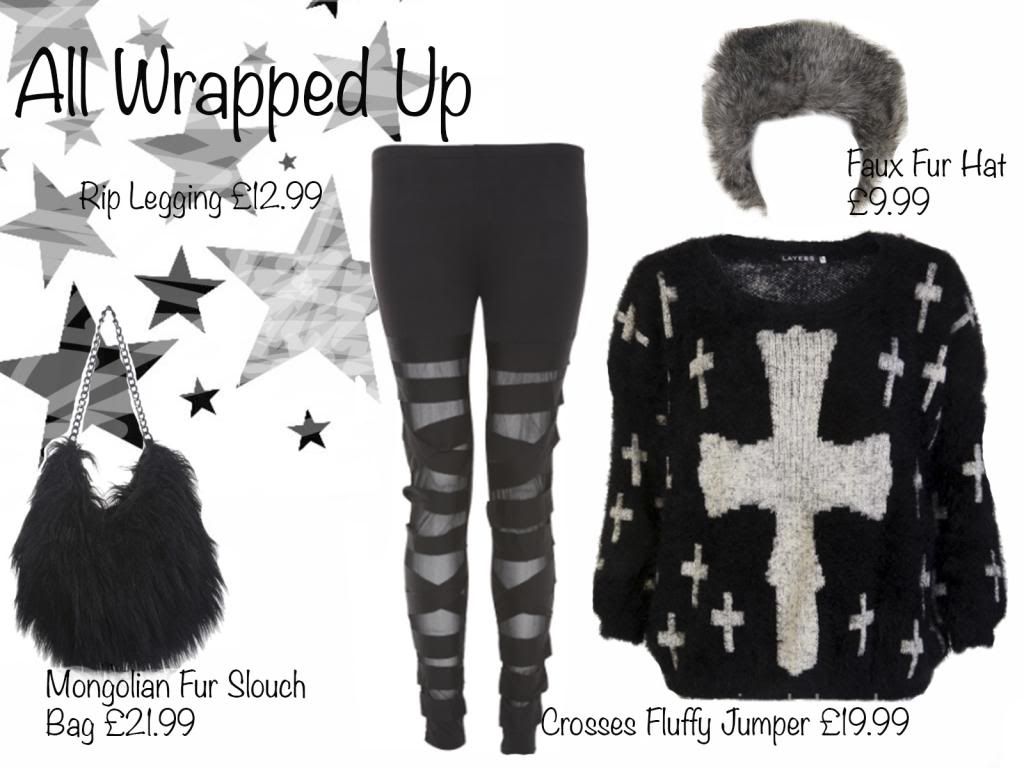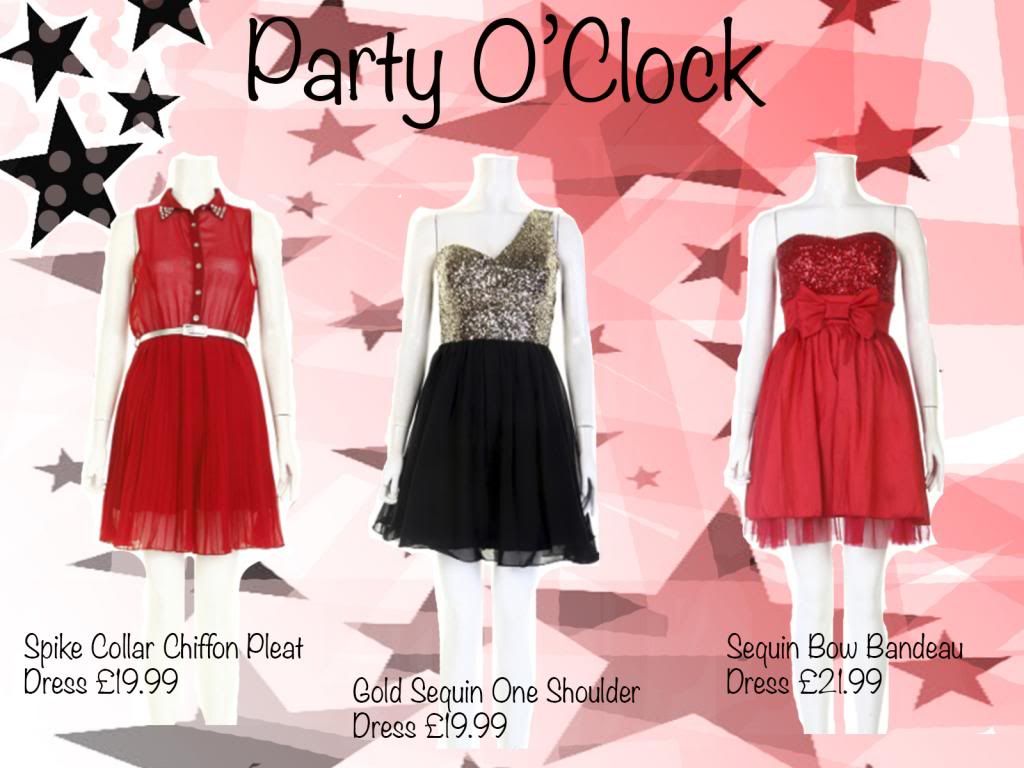 This is a sponsored post, but views and content are my own I tell's it like I see's it.