Been such a crazy week already, I have had a couple of invites to events next week which I will share soon (lots of lovely photos I promise) and Corben (my son) has been getting bored so been non stop taking him out and about. So lots of playgroup, which means lots of screaming kids and mum chat, which is okay but I find it hard doing it everyday it can be draining.
I think everyone knows I am more of a let's talk about fashion, life, music than just a list of stuff peoples kids can do. I did have a nice day with my friend Natalie, she has two girls and they are small like Corben (and he loves them) plus I can talk with Nat about everything not just mum stuff. Ellie (one of her girls) and Corben had a good cuddle haha young love (She's 2 his 20 months) I think it's far nicer for him to play more one on one, as playgroup is a tad mental!
I really need to sort out some time with more of my friends, it always helps to see your good friends ...mine keep me grounded and we always have a laugh. A huge Congrats to one of my BFF Eve ! She passed her driving test, so I'm sure a trip to Brighton will be on the cards for our girly group.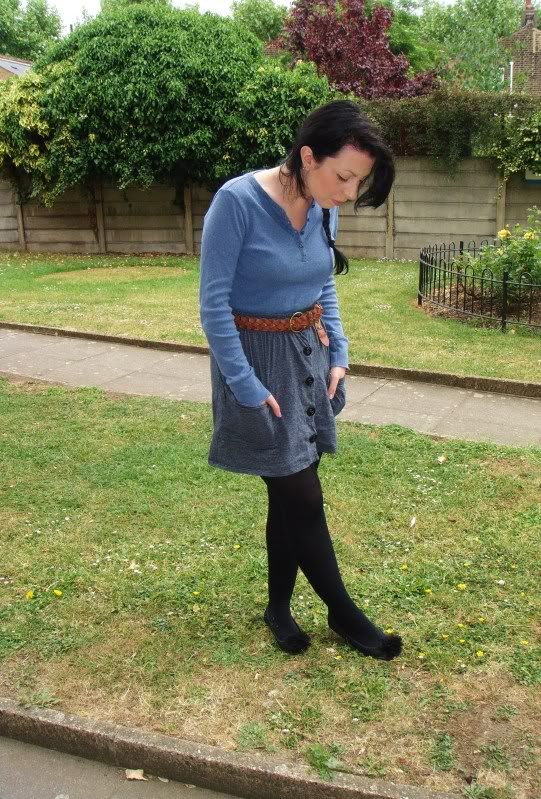 Barry has me watching Game of Thrones (the series), at first it seemed like nothing but boobs and more boobs but it's actually gripping and has sucked me in too. It's based on fantasy novels by George Martin so it's well written and you can follow it easily (I hate when they try so hard that even a die hard fan when end up lost). There is one really nasty man in it, can't recall his name but you always need someone to really hate and you really can with his character.
It has great costumes and sets too, which I have to say on some shows can really put me off but the detail to Game Of Thrones is spot on, so you can watch without laughing that some thing is made of cardboard or plastic.
Sean Bean is in it too and I love him, he is on my nom list and is a bloody great actor (one of my top five).
So give it a watch, trust me you will enjoy it so sorry this is not an exciting post I will have a new Style File tomorrow for you so back to business as usual.