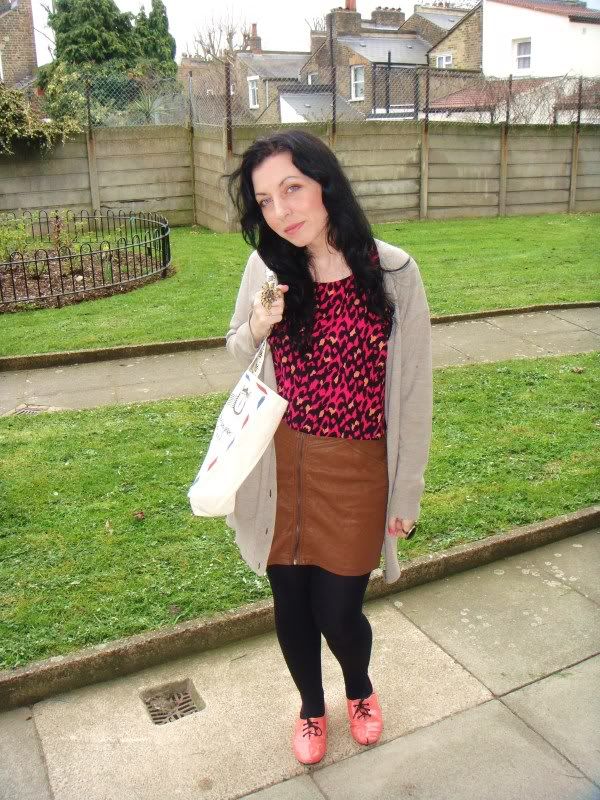 So I was going to wear green today, but realised that I don't really wear green which is rubbish. I'm from an Irish family so I'm sure that will be hold against me for life, yeah because every Irish person has a wardrobe full of green clothing of course haha.
So I ended up wearing pink for some odd reason oh well there's always next year to stock up on green clothing. W
hat did you do for it?
How cute is this bag that Baz got me, I saw it ages ago and showed him it, he must have ordered it that night because it arrived the next day. I love postcards and maps so anything with these themes I'm sold on, I love that it's simple but has these cute little pockets at the front (the stolen grapes pocket cracked me up). It's from a site called
This is Pretty
, they have some really cute things great for lots of shabby chic pieces and I love all the bags and purse's on there.