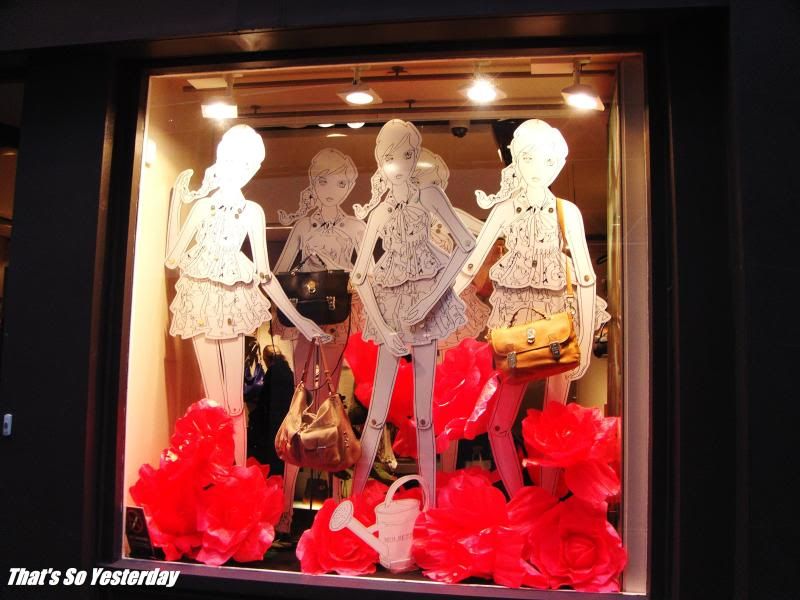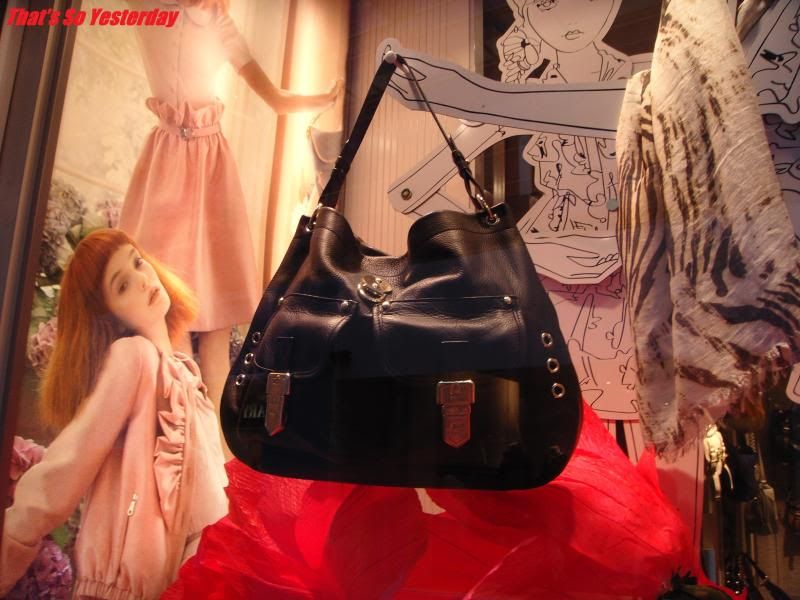 How divine are these window displays at Mulberry Covent Garden, I took them a while ago and forgot to share them with you
.
I love the paper dolls and the huge flowers scream of summer, I have got to go in ever time I'm at Covent Garden the smell of greatness flood's my nose (the sign of a good bag) . One day, well I can dream ....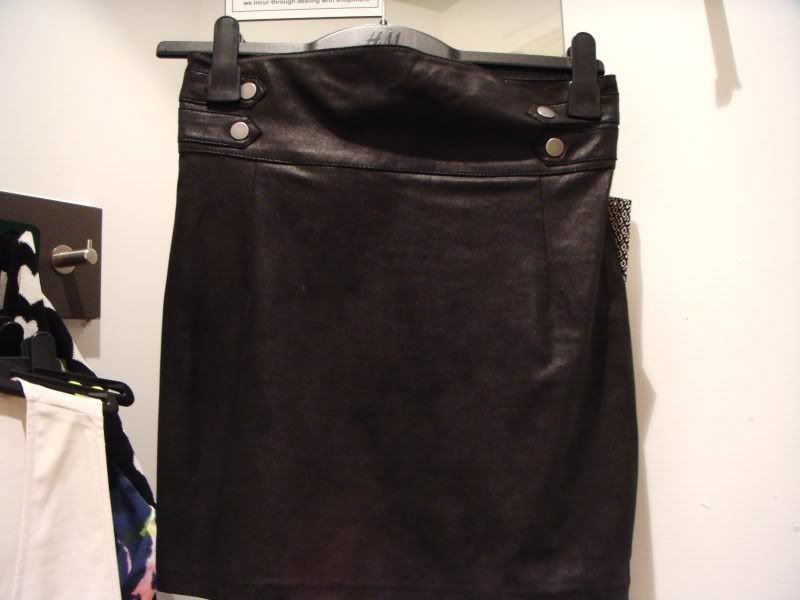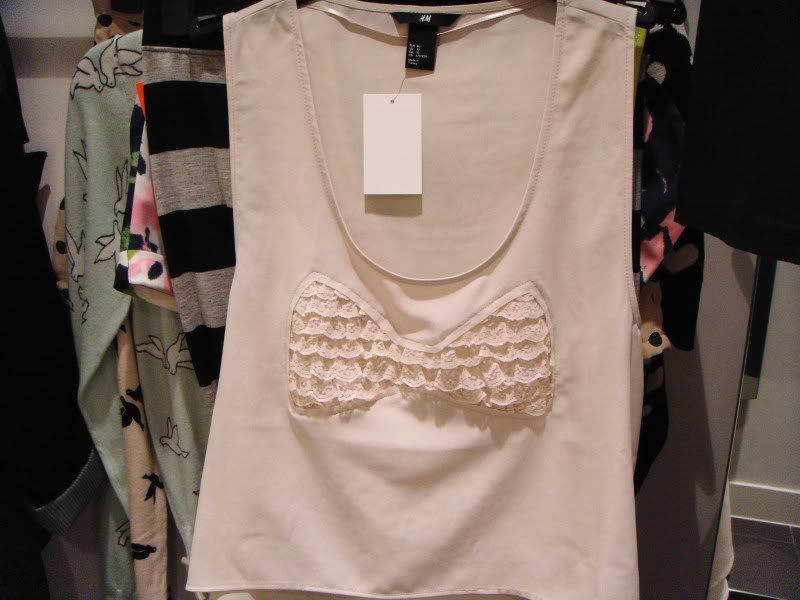 These are from H&M, I really wish I had bought them but if they still have the cardigan next month I may have to get it. I love cream and black together, and to mix pretty light texture's with hard, cold vixen like fabric's, that wonderful tough pretty chic. It's great that the sun is out in London, we can final ditch all the mega warm layers, for relaxed flowing outfits. I like just being able to wear a cute, light jacket over everything and still be warm, or with a cardigan as it doesn't get that hot other here yet. I'm really into patterned cardigan's at the moment, they are great for jazzy up those otherwise dull outfits (we all have them).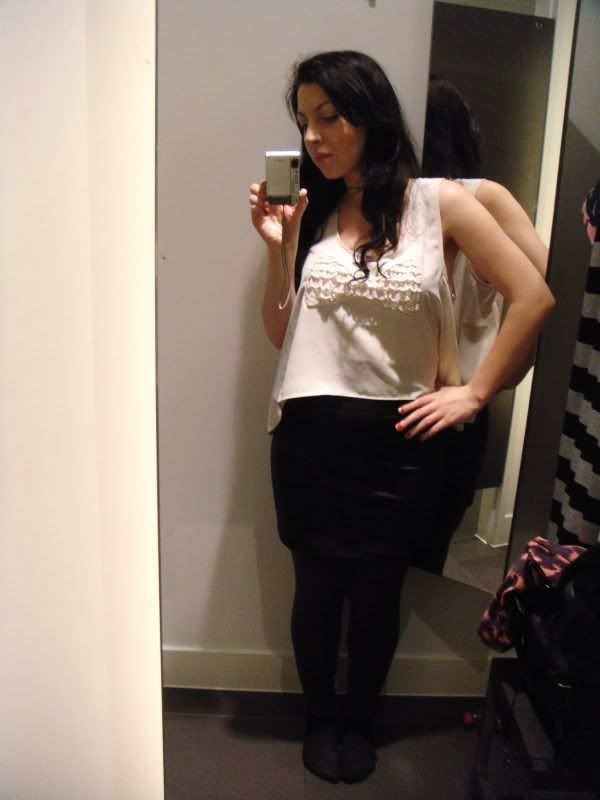 The cardigan is available online, I have to stay away from the H&M site at the minute or I would buy it all. I am going to try and shop in some other places as lately everything I own is either from there or Tesco clothing (they have some beautiful summer pieces).
Dare To Wear For Japan
Check out Funny Face of beauty's new

DARE TO WEAR Japan

to help raise money for Japan !! Her and her family are donating $10 for everyone who creates a look, I will doing mine soon. Alicia has a heart of gold and I enjoyed her last DARE TO WEAR for aids check out the look I did for that here. So if you love makeup and want to help support her Dare TO WEAR fund raiser than check out her post.
So keep your eye's peeled for my makeup look, I have a great idea and I really hope you try it out it's great fun and for thee best reason so why not have a go. I hope you have sun where ever you are, like I said London has been so sunny. Which means legs out which has made me a tad nerves I really want to try fake tan this year, so if you have any great recondition let me know !!!!! I've been pale for far too long. Hope your having a great week my dears x