A while ago Next decided to mix it up a little, and hold a fashion lock in! Bloggers were treated to cocktails and burgers before hand, which let everyone chat and get to know each other if they didn't already.When we arrived at their Bond street store there was a red carpet to great use, was tempted to strut in.
They asked bloggers to look around at the new collection with more champs in hand, and handed us tags to label our favourite pieces from their current collection. The pieces would than go into a special hand picked bloggers collection. So I was really chuffed that they asked me, as I'm not really a 'fashion' blogger so it felt nice to be included.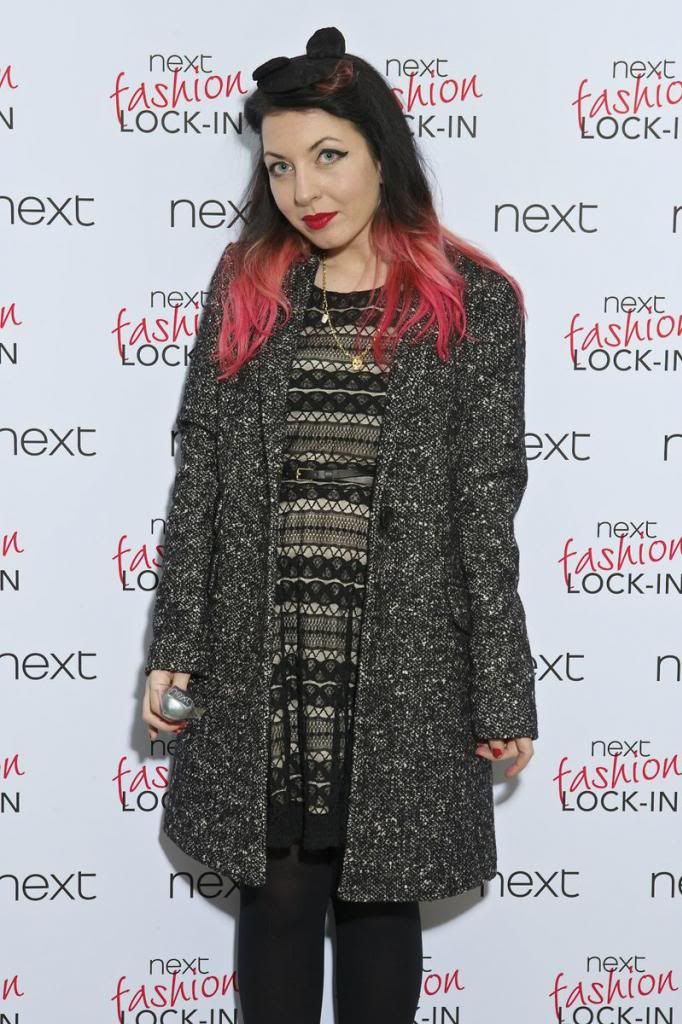 Dress: River Island via ASOS
So with tags in hand, it was near impossible to choose. I've always thought of Next as more workwear, but the more I
see of their new collection
. The more I feel they have taken it to the next level, they have a very classic style but lately it has more of a trendy vibe. With some stunning chunky knits and killer studded wedge boots, I feel that Next is stepping outside it's own comfort zone and going from strength to strength.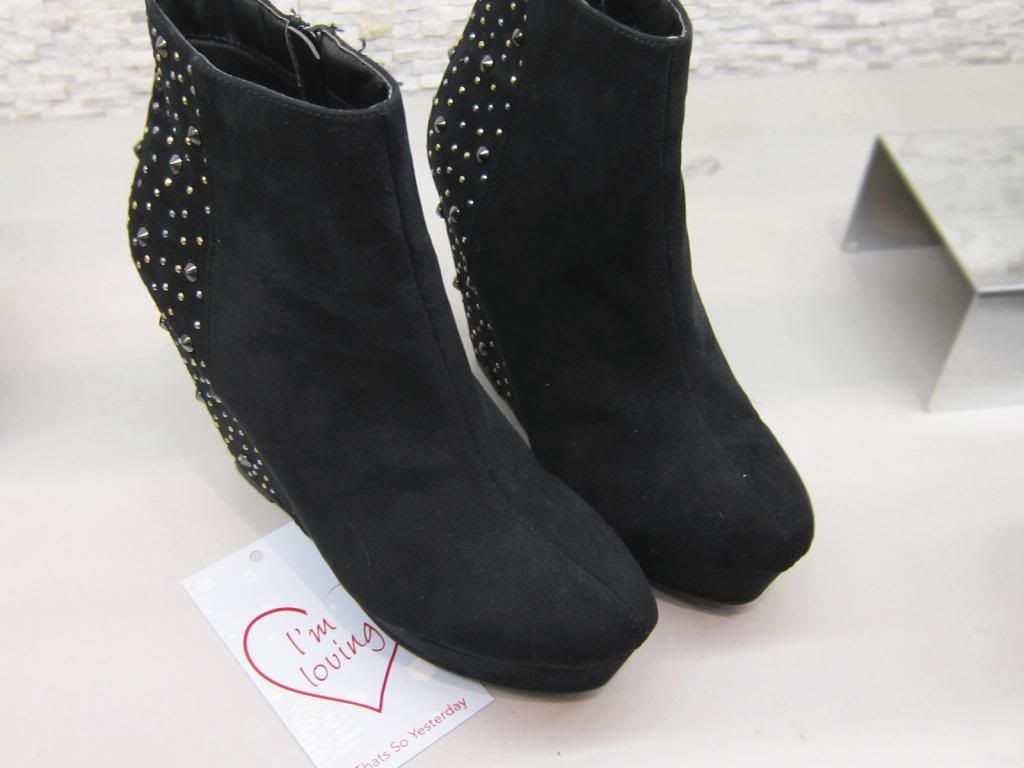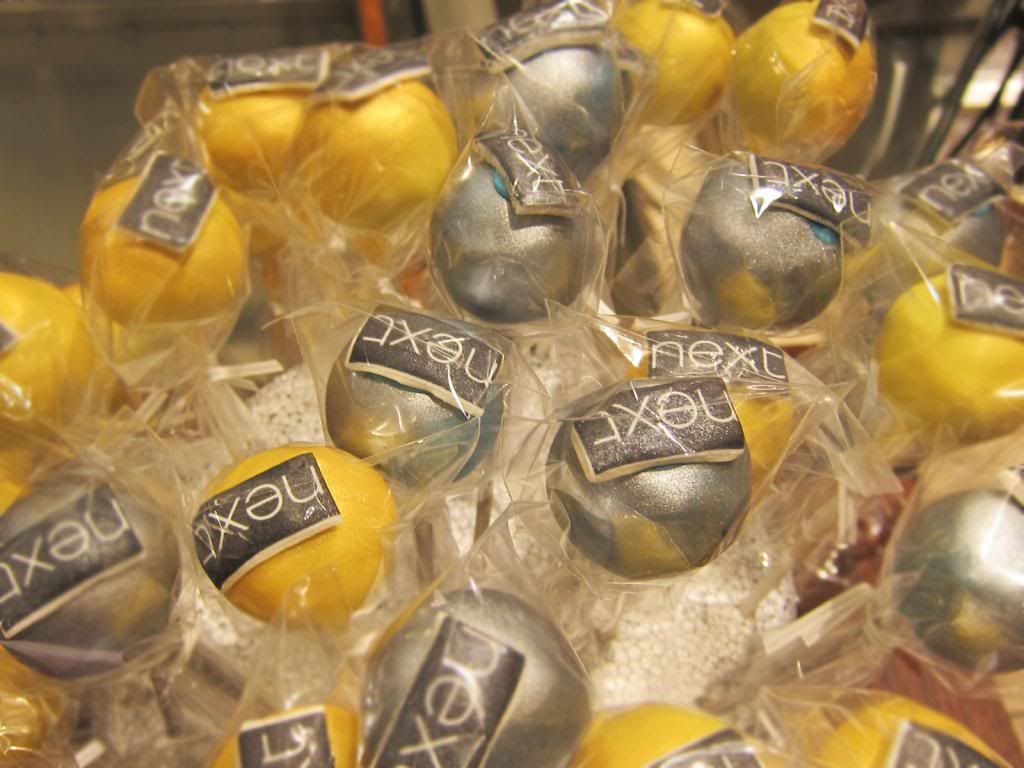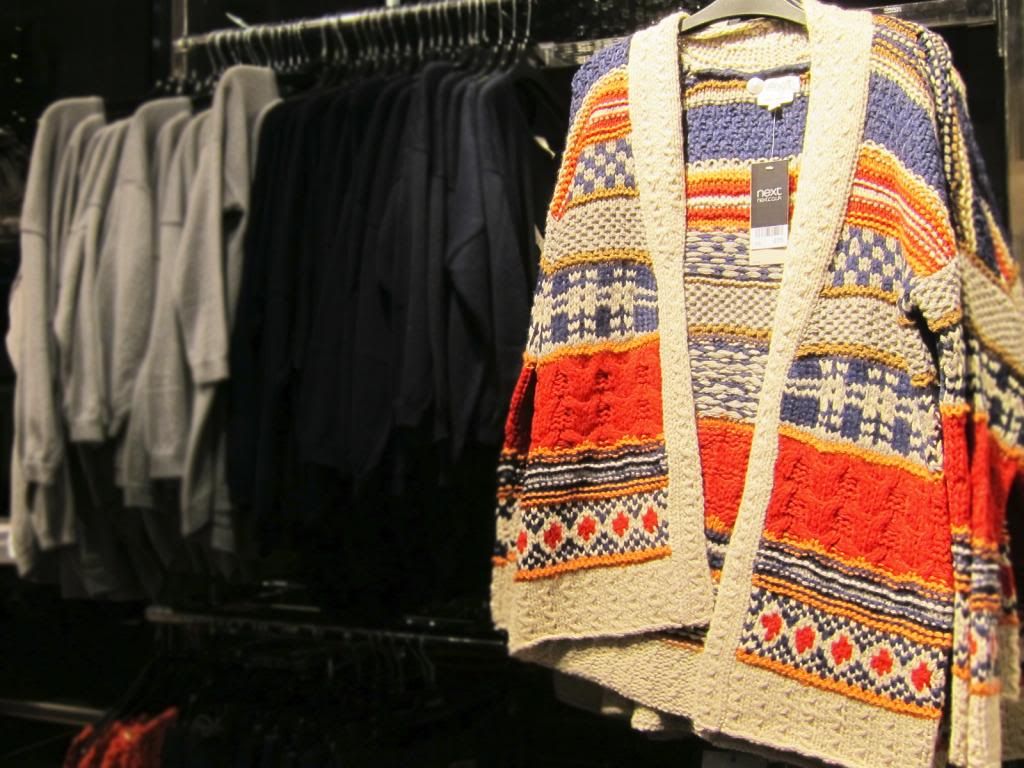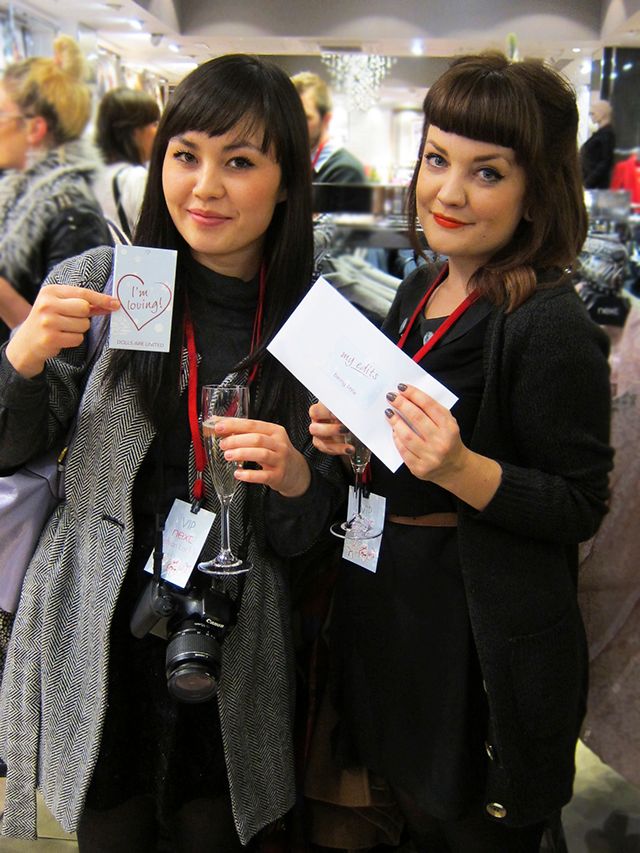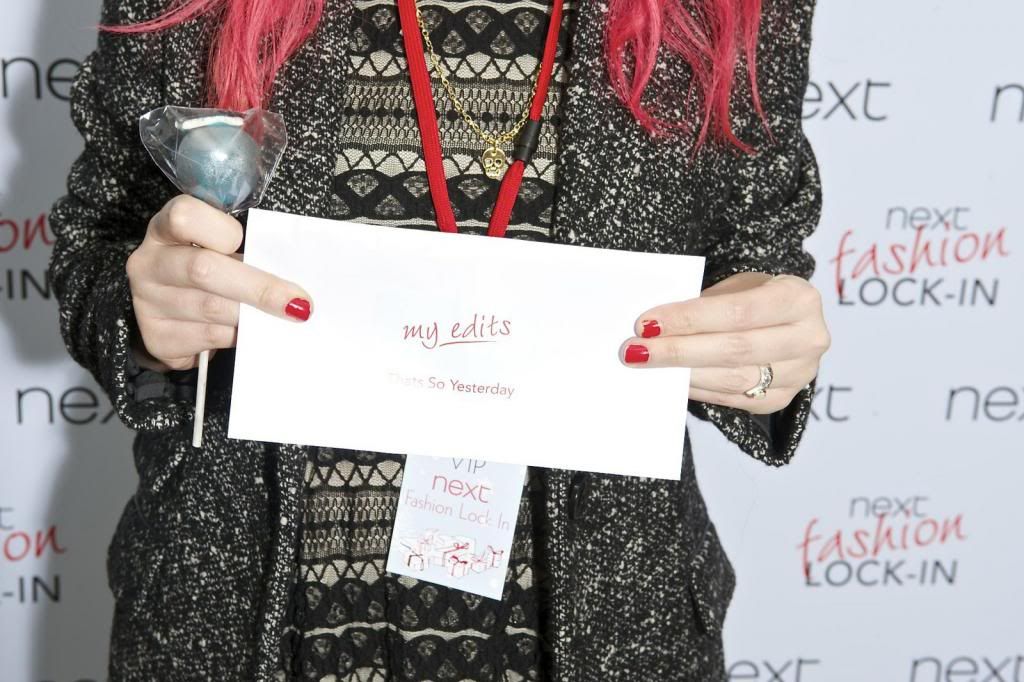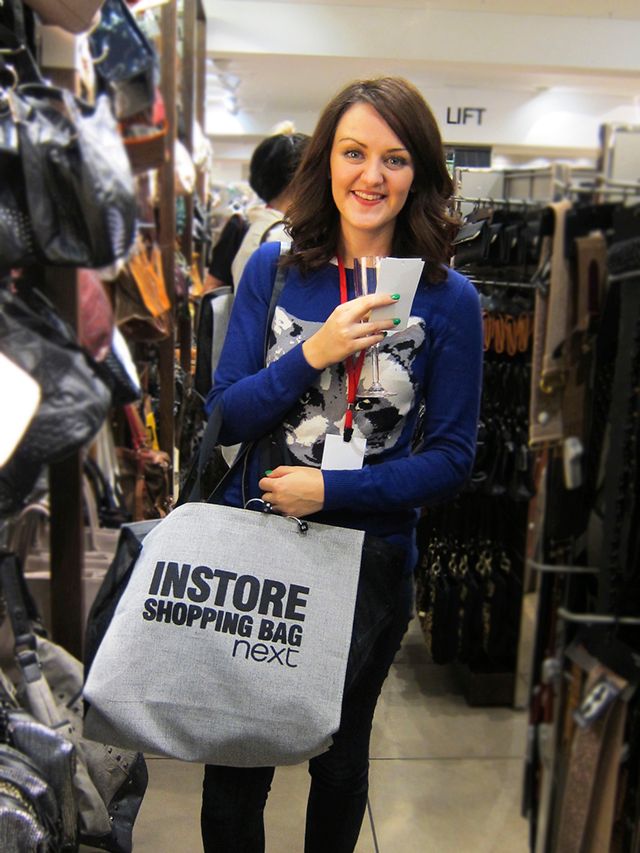 Me with my very own blog card tags!
Becky from Lifestyle Flash finding some great pieces (how cool is her jumper!)
Than they kindly gifted us with a voucher to spend on whatever we liked, which was beyond perfect as I'd literally fallen in love with all their coats I had to have one.I don't know why, but the ones I have already have 3/4 length sleeves which is pretty ridiculous in winter.
I decided on this
tweed coat with leather collar
as it's not a block black, and I knew it would look perfect with my black faux fur collar added to it. The lining is stunning, it has a bird print on it and the underside of the pleather collar is blue. It's so warm and I just know it's going to be in my wardrobe until it falls apart, as it will never go out of style.
I also got Barry (my bloke) this jumper, as he was looking after the boys and I felt it was only fair that he had a treat. So with cake pop in hand and my new coat, I practical skipped home. I had a wonderful evening and loved spending time with blog friends, drooling over all the Next coats and being part of the fashion blogger crew. This lifestyle blogger was one happy cat, and I'm really excited to see what the Next S/S 2013 collection will be like. If your after the perfect coat, than there's about 10, I can recommend! HAHA ...Seriously it's actual more like 15, but yeah.