I have a love hate relationship with pencil skirts, sometimes I feel good in them and other times they make me think 'why did I buy this'. So to be honest when I won this off eBay I did think 'what did I just do' , not only is this a long pencil skirt it's a checked pencil skirt! There's a fine line between femme fatale and miss maple, but I hate buying things and never wearing them. I feel like if I can even make it work once, I'm pushing myself out of my fashion safety zone (not that I really have one, I always look like I fell out of a jumble sell). It turns out that Miss Maple just had the wrong shoes poor dear, she should have been rocking a pair of studded boots.
I don't even care that I can't walk miles in these, these boots are beyond fab! I feel like making a massive shoe shrine with these in the middle ' Come, gather round and see the shoes'.... Yes, I'm shoe mad. No, I don't care I'd own all the shoes if I could- Not crocs NEVER crocs.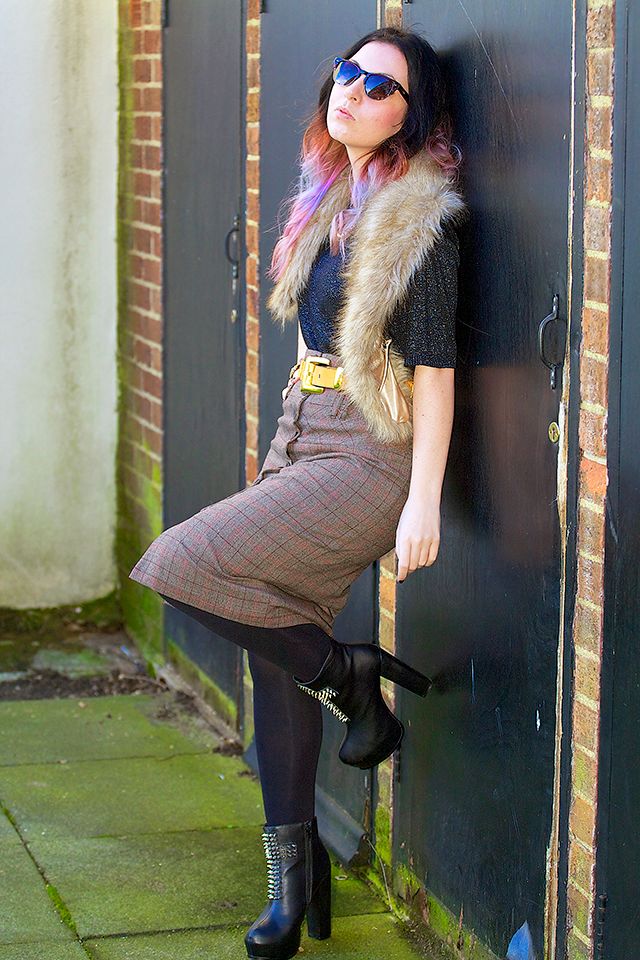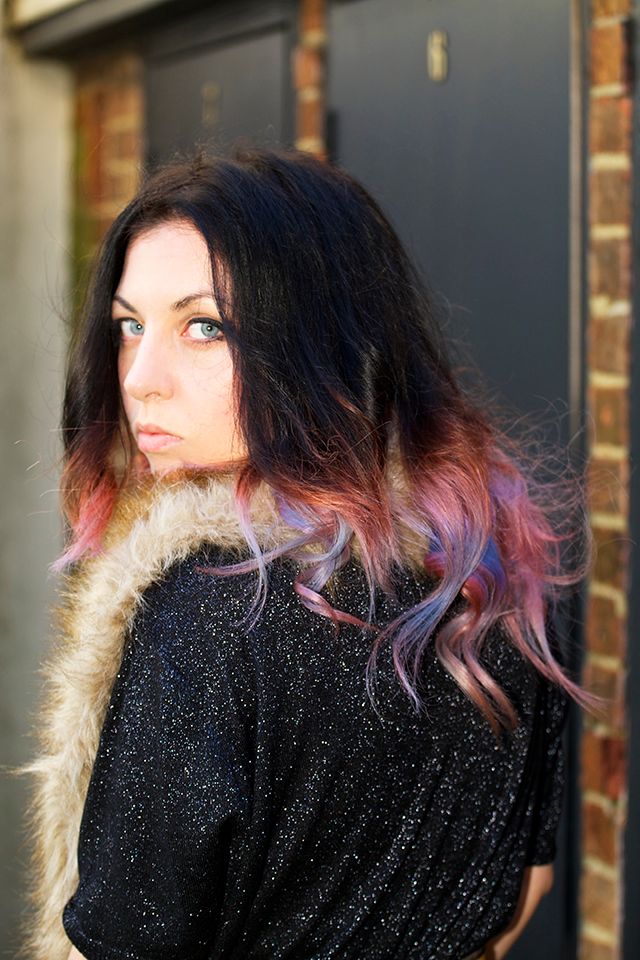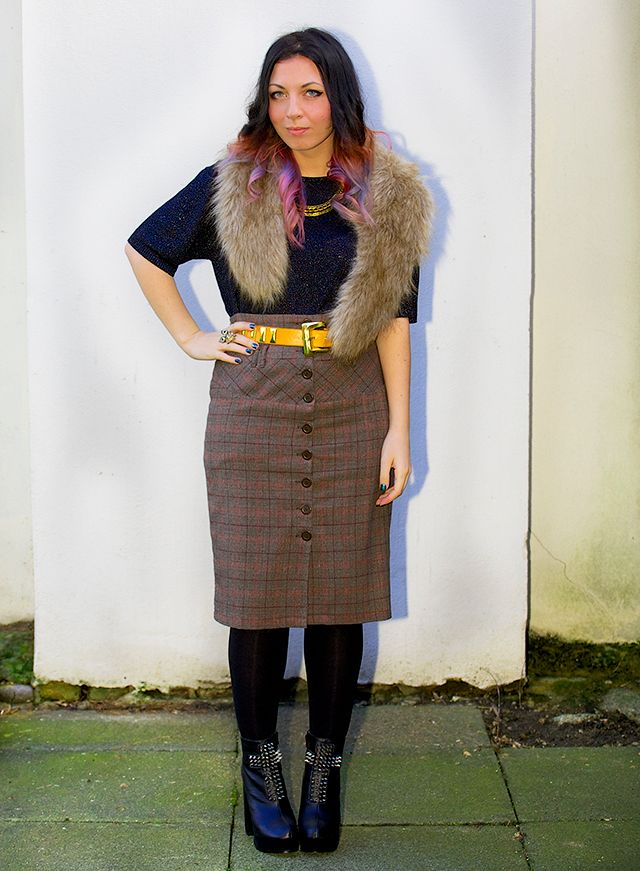 Top and Belt: Charity shop
Sorry for the over posing, Barry (my bloke) used his fancy pants camera, so I decided to give that lens a show. Believe me in at less 60% of the photos I looked like I had glued my eyes
together, and dancing robot style. I think I was just exciting that I could wear my
TOMS sunglasses
, and thought they somehow
transformed
me into a model. Sadly not but I do love these shades, and can't wait to wear they all s/s. Regards the skirt I think I will be wearing it
again, I'm not sure how I will style it next but it's growing on me. I think my £3
charity shop belt, suits it
perfectly
too.
Do you like pencil skirts? How do you wear yours?