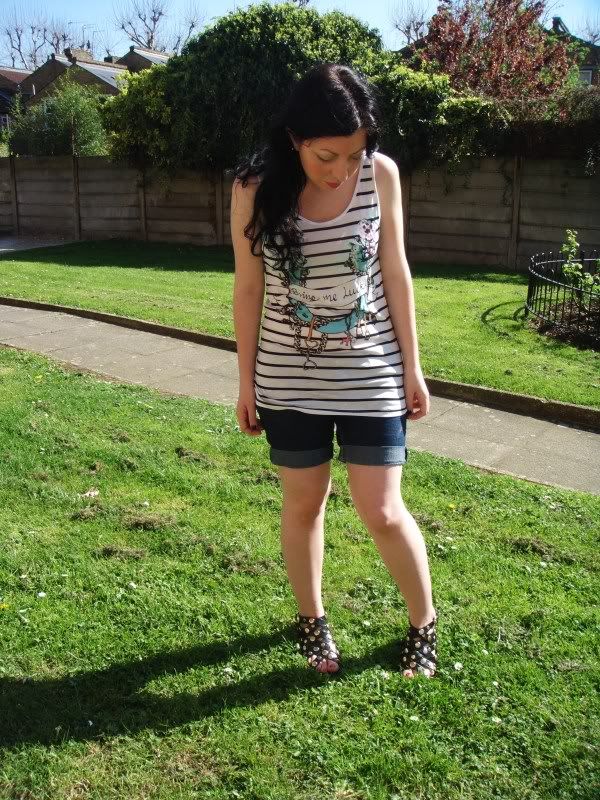 I really love this top, I really didn't want to wear any jewellery today as it was so hot and sometimes it can just irritant me. It's been a chilled out weekend as Baz hurt his leg on a bike ride Friday. I hope everyone is slapping on the sun factor, even when I smear it on I still burn! Still I think my body is happy to receive some Vitamin D, I'm hoping it will help my skin, hair and nails.
I need to avoid online shopping (which is near impossible) as I am beyond broke and I have my best friends birthday soon so every penny counts. I got her present last month so at least that's sorted, see I am a total mum planning a head. Next month should be easier, you know that month where you have to pay out heaps on bills and other junk that's April. I'm going to paint my nails in a bit, I have been so busy that I painted over my last colour and now they are chipped (not a glam look). I got a konad stamp a while back, but than didn't buy any plates! Yeah dumb I know, so next month I will be getting some after seeing other bloggers nail art using them.
I've been watching a heap of my old favourite films from when I was a teenager so will share them with you in another post I'm sure you too love them (or maybe hated them). I have to say the more I talk to people about films, the more I realise I have seen A LOT of films (a heap of horrors) so if you want any one's to watch just ask not that I'm the guru of them.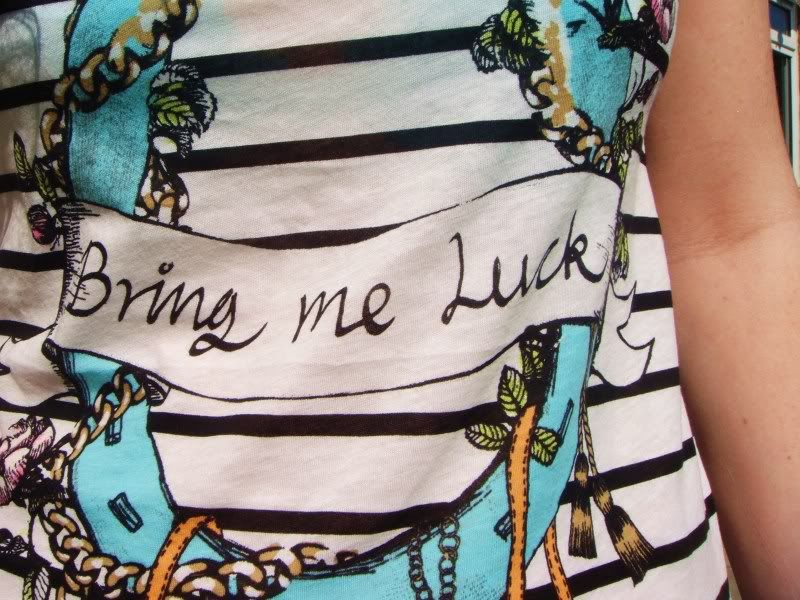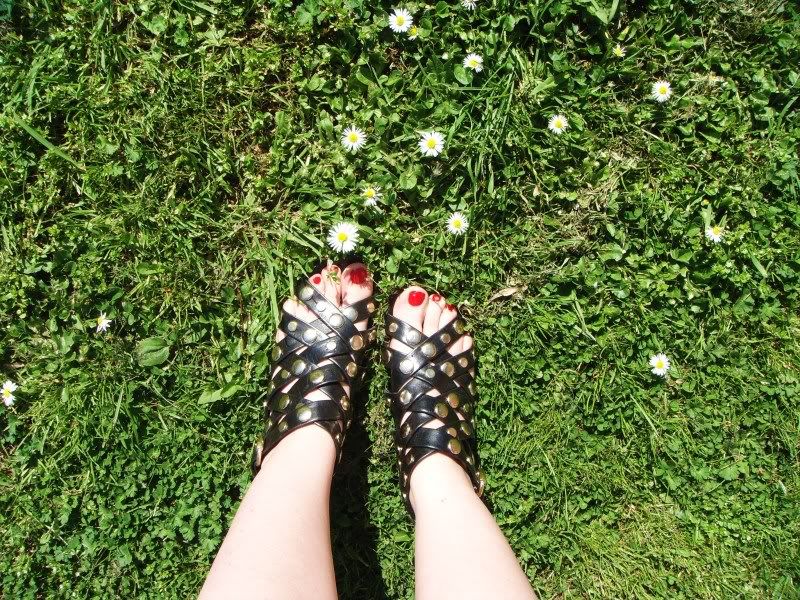 Montagne Jeunesse Face Mask Review #2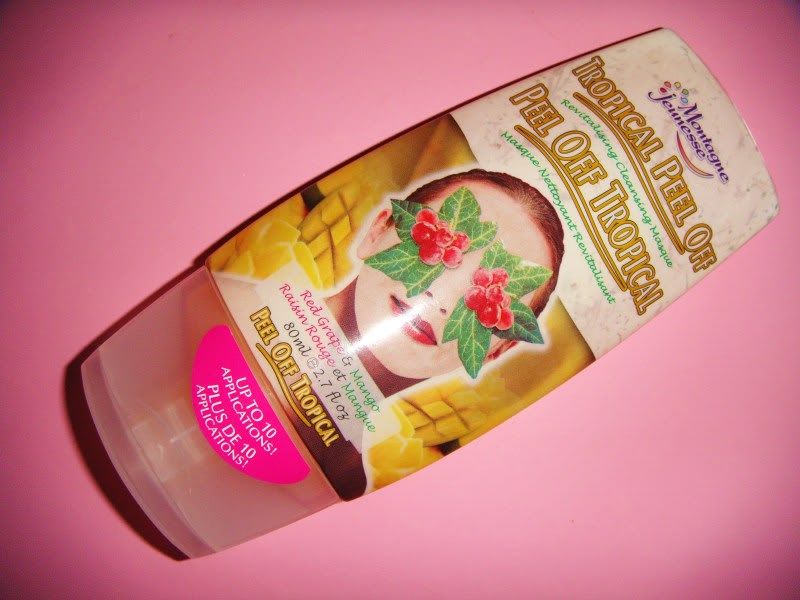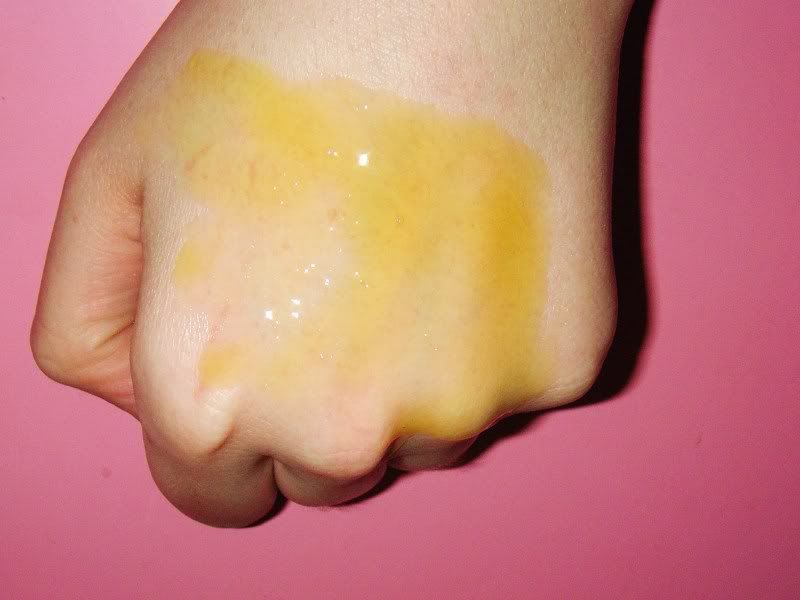 TROPICAL PEEL OFF
The truly tangy Tropical Peel Off ultimate revitalizing and cleansing masque with delicious fragrances of Red Grape, Noni Fruit and Sweet Mango to perk up your skin… and your mood! Up to 10 applications!
So you may have seen my review on some of their other face masks, this is what I have been using over the weekend. It's perfect for this weather as it smells like summer (a tropical fruit drink). It's sticky like honey when you apply it, but once you have left it for
15-20 mins
it peels off easy than I just splashed my face with some cold water to close my pores. This is great for if you just need a quick mask, as unlike washing off the mask it's a lot quicker to remove. It made me feel like a kid again, when you use to peel glue off your fingers, it's great for a quick fix and once I had splashed my face with water it did feel softer. I think I prefer the
Sensuous Spice one, as I love the feeling of a
Deep cleanse but this is great for a quick fix in the morning and has helped my skin.
Perfect for quick fix
7/10
So I hope you all had a great weekend, thank you for all your comments and I have my next request for the next Style File. I will still take request's so leave me a comment for what celeb/film style you want to see.