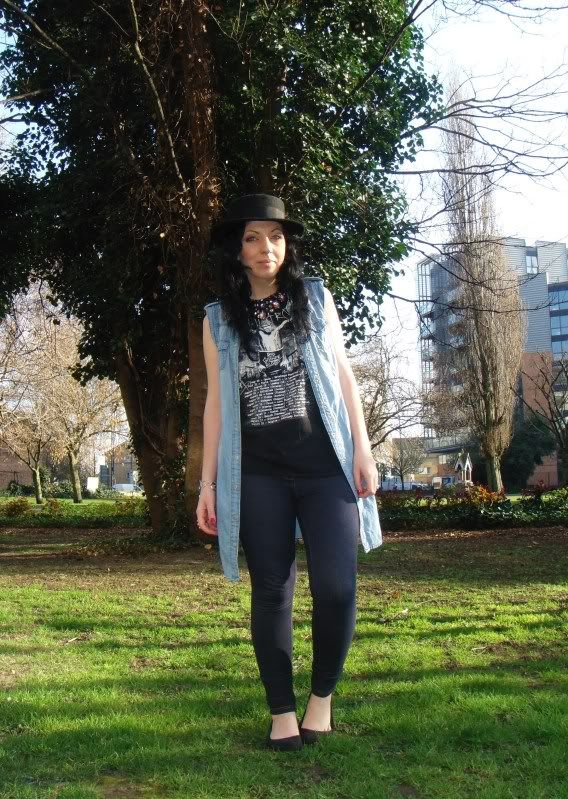 Tee: Barry's old top D.I.Y
My face looks like the moon from the Mighty Boosh in this photo, maybe I should just cover my face in shaving foam (if you don't know what I'm talking about google it, best show ever). So enough of me moaning, had a lovely day with Barry and Corbie the other day, again we took advantage of the sun and headed for the park. Barry had been off work to wait in for the new cooker, our other one decided to started leaking gas ! Not good, not good at all. Once it's installed I am going to get a ton of stuff to make cupcakes, for now I will just have to eat shop ones (which are probably better anyway, how cute is this mum one). This will be my second mother's day this year a tad surreal, aww Mother's day (3rd of April, last year I thought it was in March ?! haha)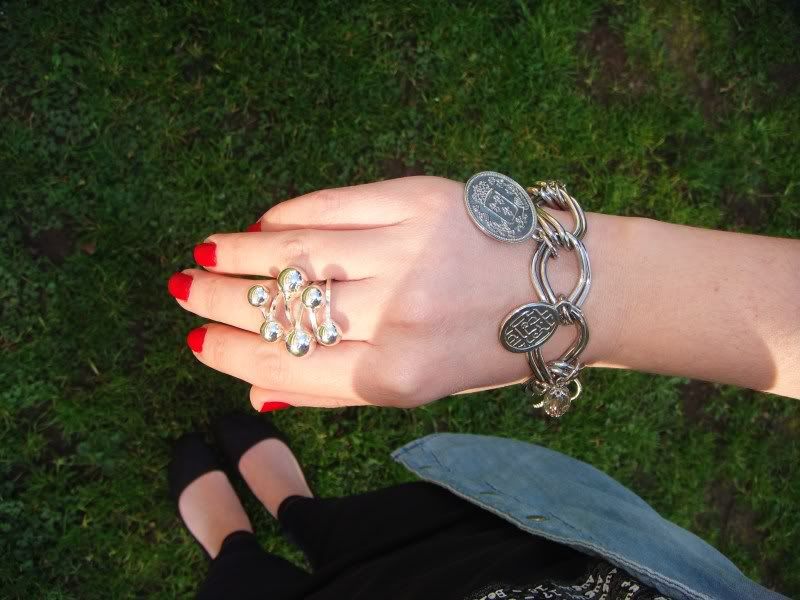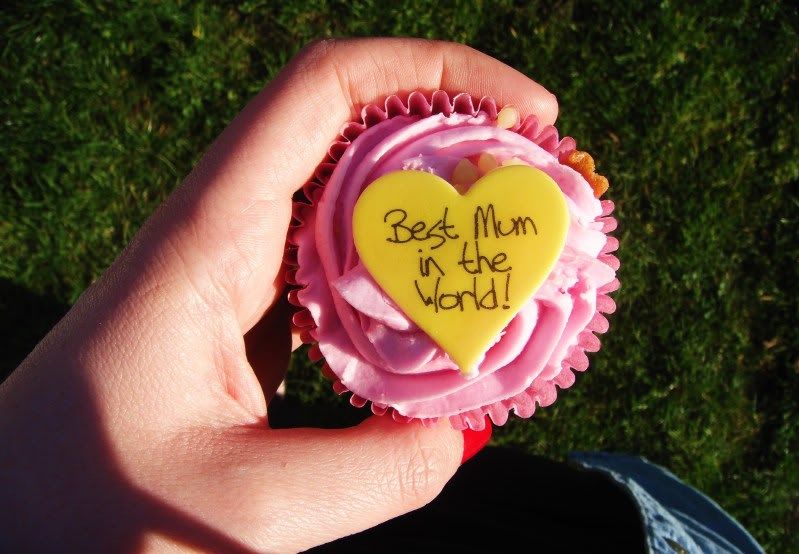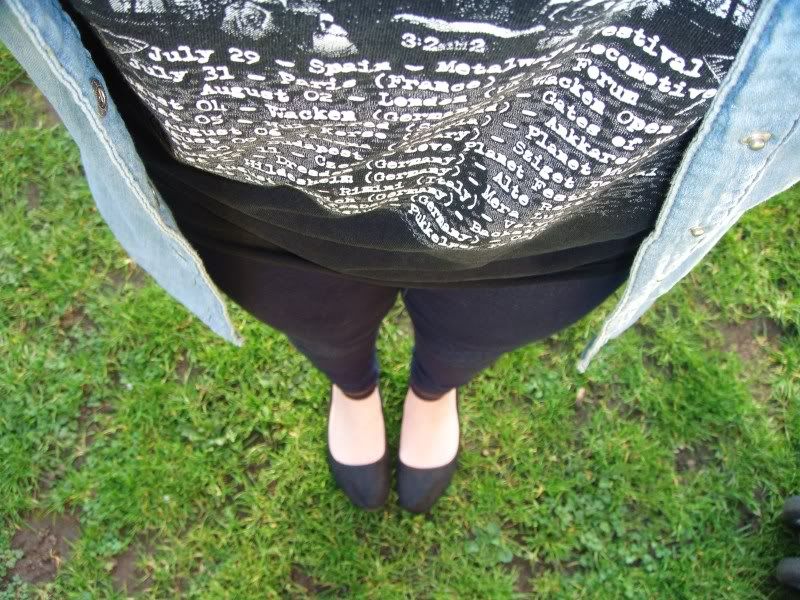 I took a pair of scissors to Barry's old Ministry T-shirt and like to wear it backwards, as I love the print of George Bush on it (plus Ministry were a great industrial band). I need to work out what I'm going to D.I.Y next and set aside some time for it, I keep saying I'm going to but I never seem to get a moment to be in the zone.
I was thinking of doing some simple D.I.Y how too's if you would like ?
I've been well lazy on the nails front, just have them painted red I may do try something cool on the weekend. Going to also do my first featured blogger's this weekend, as I said I would share what I have been really that may inspire you too. Happy Friday kid's, hope you have a great weekend.