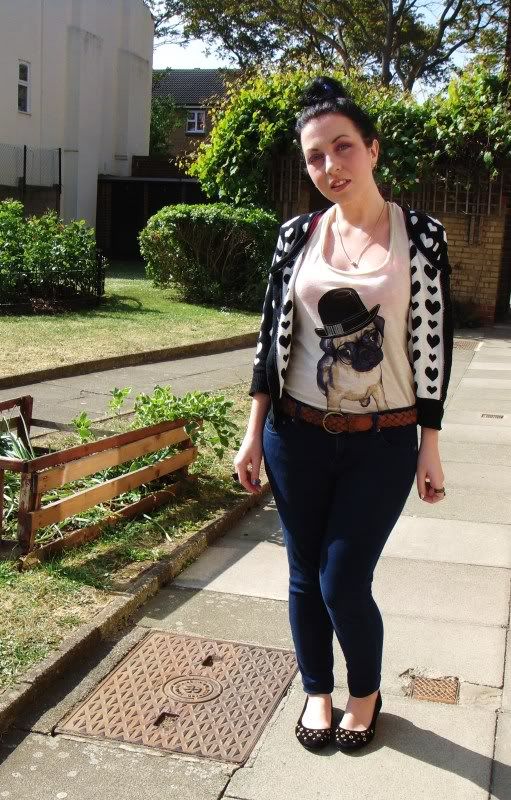 So this was a total throw it on and lets go out outfit, I do adore this vest from Primark I do love pugs (I love ugly dogs). I ended up doing a lot today, my iPhone case arrived which is so pretty and well keep the back from cracking any more ...do not try to change a nappy and talk on the phone you will fail. I want to check out if the charity shops had any treasure, you find the change of season makes people have huge clear outs. I have not been to one in forever and found some great things, I got three breakfast bowls at 75p each and some tops (Marks & Spencers, Zara). My star buys were for my son Corbie, I got him a huge bunny for £1.75 and a mini mode cardigan for 50p (it's great on chilly evening and will last him well into fall).
I think next month I am going on a charity shop only hunt, rather than shelling out on my wish lists I think charity shop only will be better for my pocket. You don't always find stuff so this will be good for me, as in stores I tend to want everything ....*cough H&M.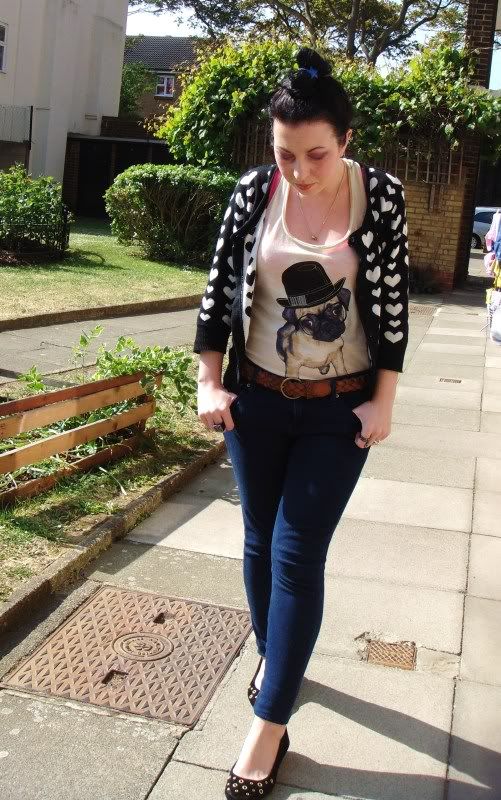 Necklace: aweatheredpenny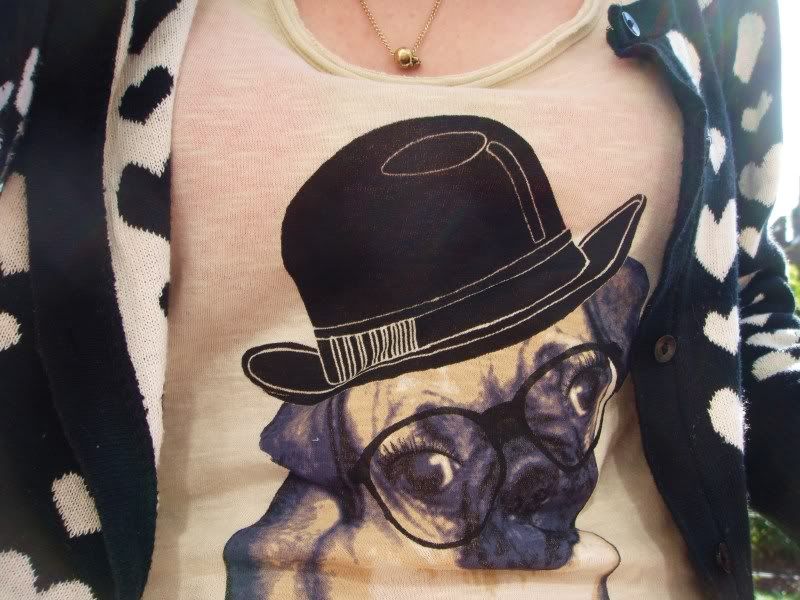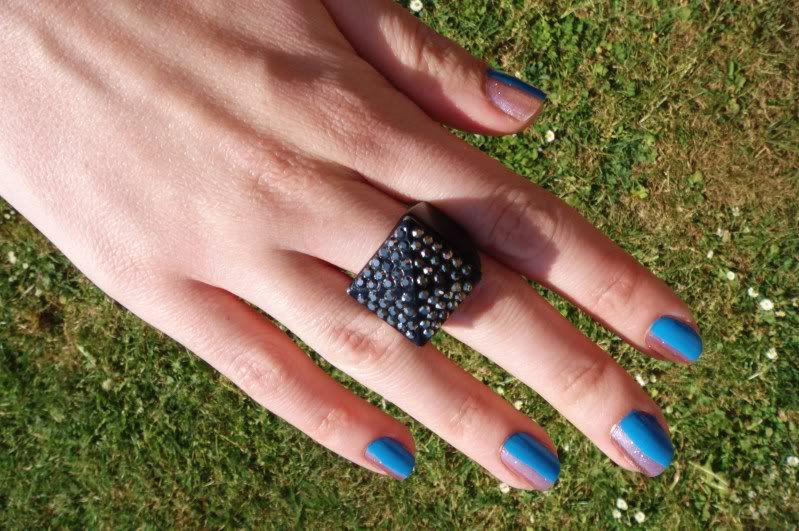 Thank you for all your comments, sorry I have not reply to them all taking Corben to playgroup etc .. leaves my attention span short so I blog and read them and read your blog's instead. I will try and leave you all some love soon. A huge thank you to the lovelies at A Weathered Penny who featured my mug on their website :) thanks my dears.