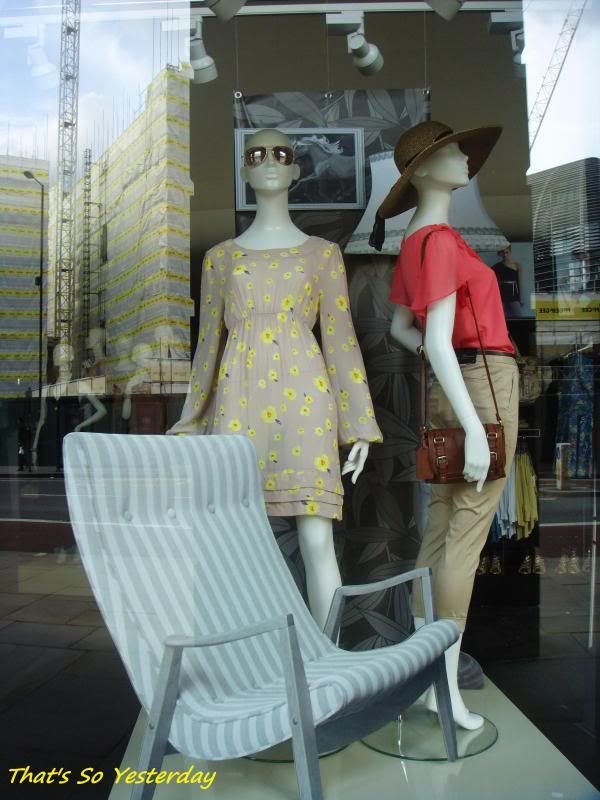 I just adore these window displays at
Oasis
, it was so sunny that I struggled to get good shoots of them still I love the retro television's and to see something different. These were taken at Bank, I also loved the
Topshop
display's there simple but screaming of summer, there are so many amazing builds around this area you only have to look up and every building has a different style. I actual under up here because I was half asleep, and not paying attention to the fact my bus was one behind. Still I have not been here in a while and I love the new shopping centre, and you have this amazing view of St Paul's Cathedral just across from it (a must for photography's). So Baz can go snap happy and Corben can have a good run round and I can shop!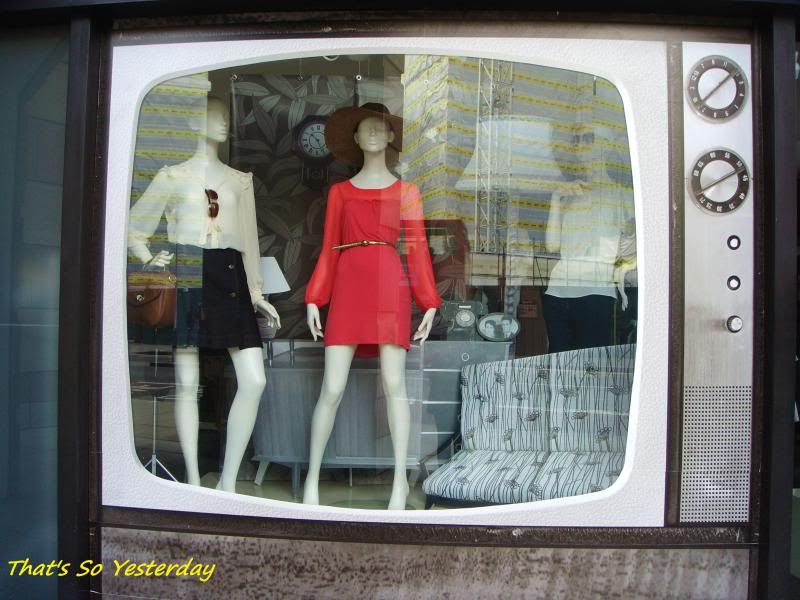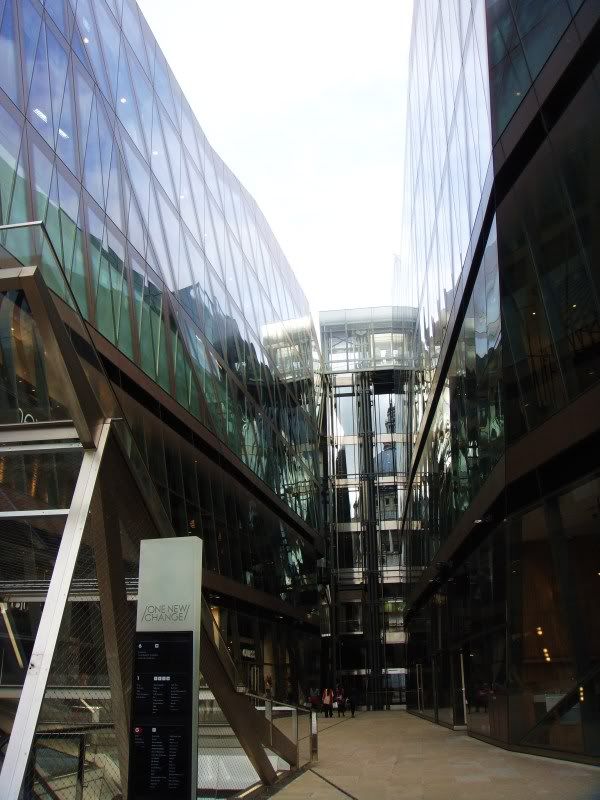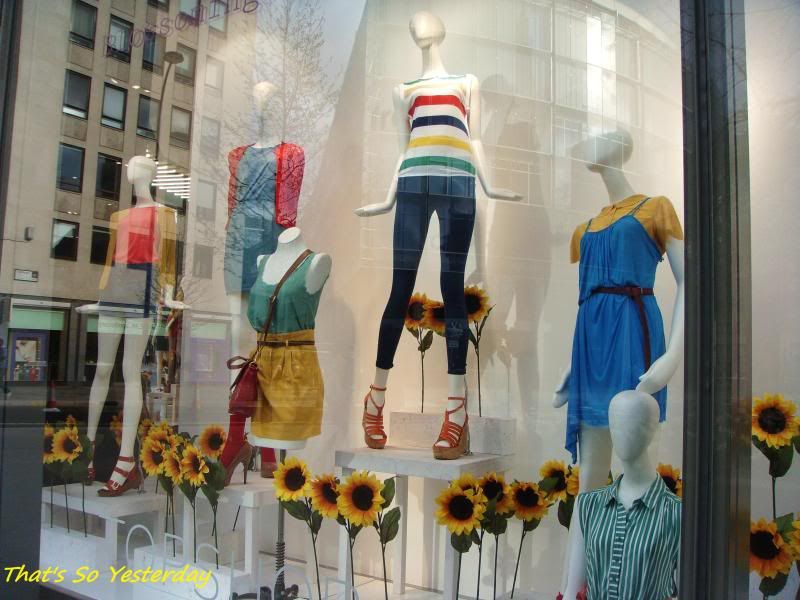 Thank you for all your messages, I am feeling a little better I think I over did it yesterday with all my freedom. Been drinking stupid amounts of tea and become newly addicted to watching The only way is Essex, and off for pie and mash tomorrow so I'm sure that well have me back to myself.
I will show you my mini makeup haul tomorrow, I have so many posts planned I need to slow it down. I really want to do some outfit posts, but cookie monster jammie bottoms and a oversized tee are not want I have in mind. Fear not I won't post any photos of how scary I look hanging round in doors, makeup free with Corben's food smeared down me.