I'm so gutted, I bought this bag off eBay for around £5.00 new a couple of weeks ago! I was all ready to share the link with you lot, because it's actual really good quality. Now the price has gone up to £20.00 something, so next time I see a good deal I will just tweet it for you lot.
Apart from that random information, can you
believe that Christmas is only a week and a few days away! I'm trying to be good, and wait till after Christmas to treat myself to some bits. I may have purchased some boots off eBay yesterday, so I've pretty much failed at that. If you look in the shops, everything is on sale now anyway as
believe
it or not S/S13 is already creeping into stores. I have a few press days to share with you, and I'm sure like me you will me making a massive list.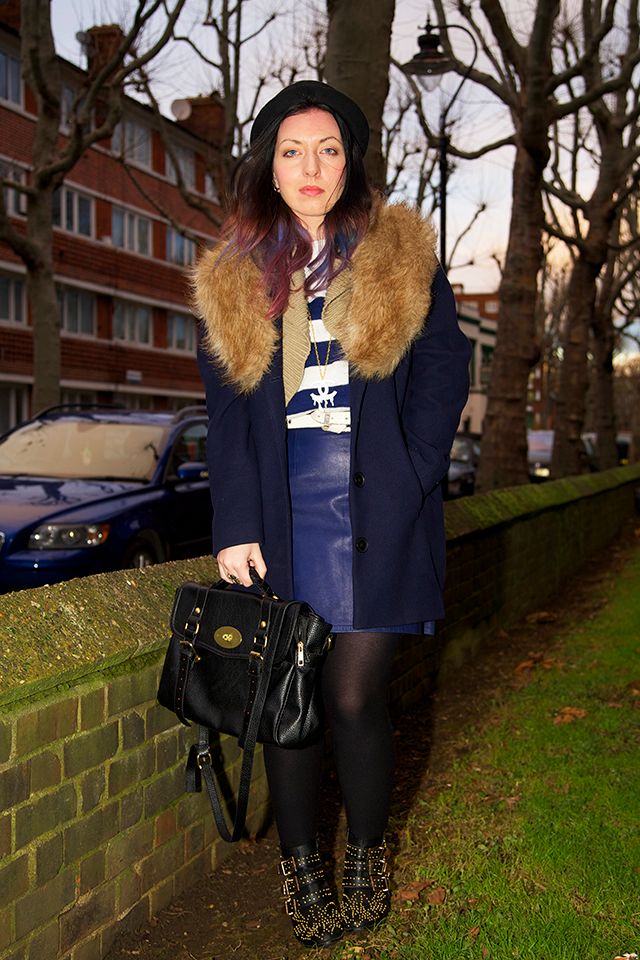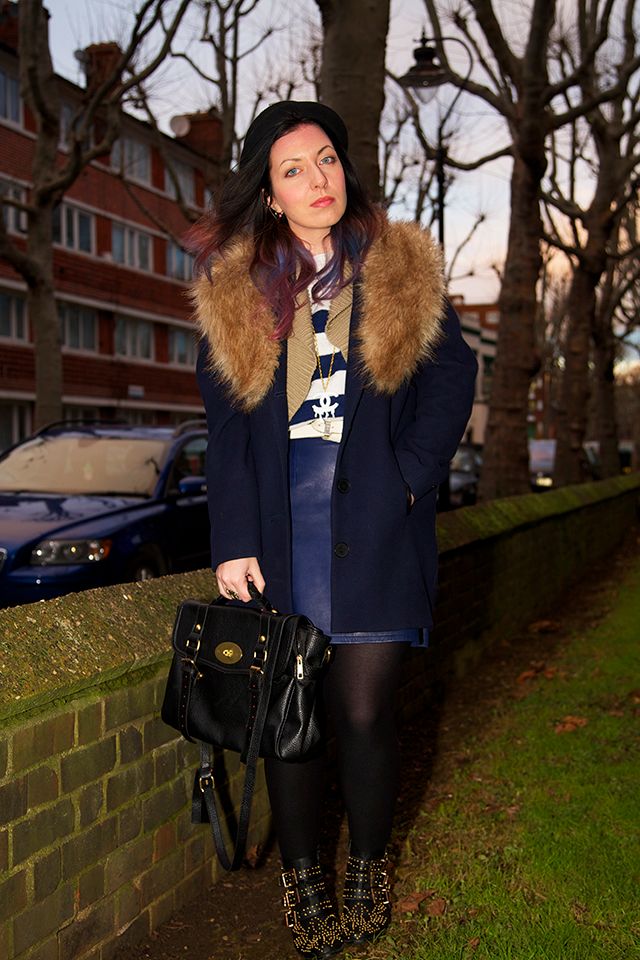 Jumper, Knitted waistcoat, Skirt & Belt: Charity Shop
This was the other day, and my outfit was a mix of charity shop and eBay goodness. It's a little blue not
exactly woad blue, but 'winter woad' had a ring to it.
I have not managed to get to my local charity shops for a while, so when I had a spare hour I made it my mission to just 'have a look'. I found three gems in the form of a mens denim shirt (I will have a D.I.Y coming soon as I have a plan for this), a velvet dress and a cool vintage belt. I think eBay is more dangerous for my bank balance, as it's just so easy. I'll be happily munching a pack of twiglets, watching Made In Chelsea and 'just looking' at shoes etc.. Than before the episode has finished I have managed to buy half a new wardrobe.
Where do you tend to spend your money? In real shops or virtual ones? Or are you on a ban, I'd love to know.
Just literally read about this site on She wears Fashion, seriously Click it it's called Buzz feed and it's full of heart-warming stories and put's my faith back into humanity.