As I bleach the ends of my hair to death, it tends to look frizzy and fly away. My latest hair torture is to curl it with a flat iron, which now I have the hang of I've been doing nearly every other day. So when I looked in my Schwarzkopf goodie bag, from the day at their salon (We learned all about their new
Schwarzkopf LIVE Colour XXL Ultra Brights range)
and saw the hyper wax I though maybe this could help. I'm not a lover of wax, or mouse or any styling products. But I'm starting to try more, as my hair needs change. My hair is natural curly, but the dying kills the curls. I hate having to style it everyday, so curling it with the flat irons means I can go a good two days without doing anything to it apart from a light brush.

So could
Schwarzkopf

wax help with the frizzy?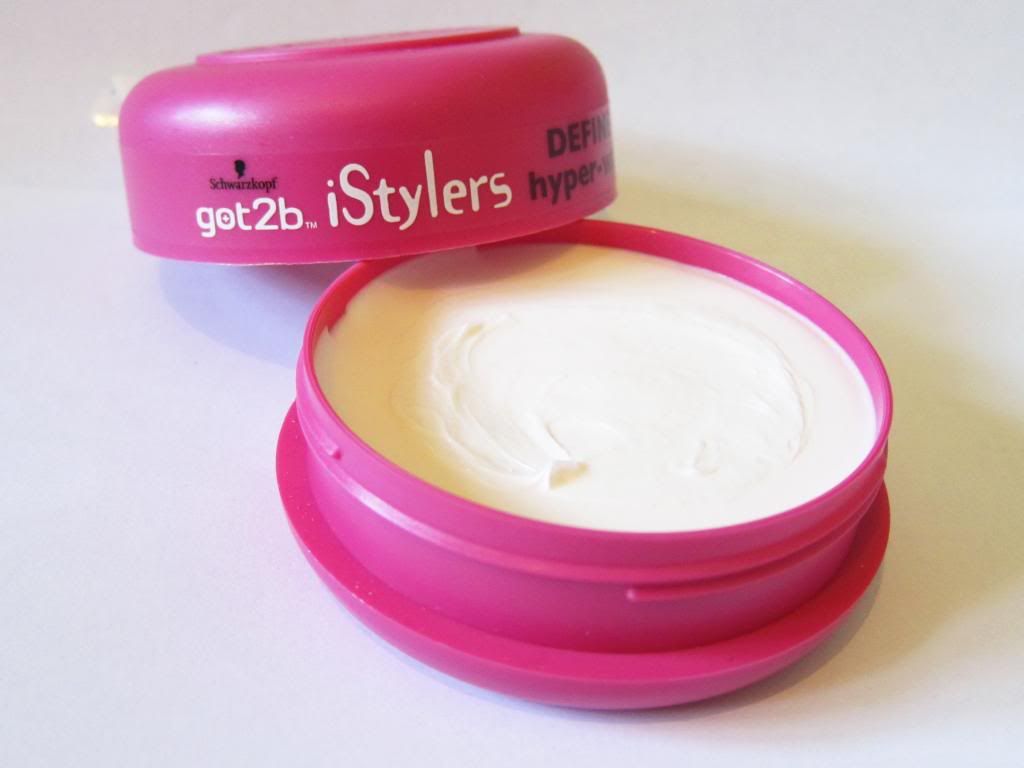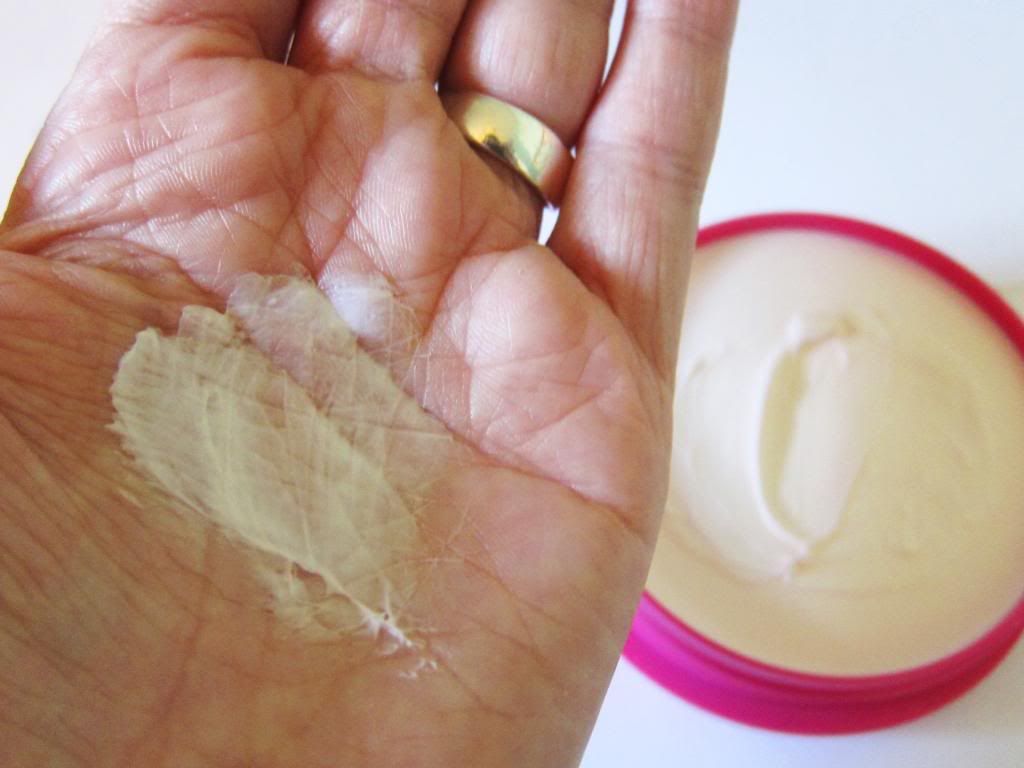 Packaging: I really love the packaging firstly the tub is pink, and like any styling product you don't need heaps of it so this is a good sized tub. A little goes a long way. The lid was easy to open and put back on and the text is easy to read, so if your blind as a bat like me it's easy to follow and read whats in it.
Schwarzkopf got2b iStylers Wax Define is for medium hold.
Product: It says to use on towel dried hair or dry hair, lets face it no one wants that thick wet look like Ross from Friends. I decided I would curl my hair first, warm up a small amount in the palm of my hand and take small sections of hair and twist it around working the wax in and keeping the soft curl shape. I think a little is better than lots, I think before I would use way to much product and it weighted my hair down. I like the smell as it's not over powering, and the texture isn't lumpy or sticky it's smooth so I felt happy to use it in my hair. The style hold throughout the day, and the fly aways were less and it didn't look as frizzy.
Result:
I'm happy with the result and will be buying this when my pot runs out, I like that it's not hugely pricey and also that my bloke can use it to. I think I will use it when doing victory rolls, and other style and up do's to define the hair more. I think the trick is not to go mad, add a little at a time, and really work it through the hair. It's perfect for adding a little weight to curly hair and giving you a softer wave. A couple of people asked if I had cut my hair, and said it looked in better condition. So I'm really pleased, I think if you tend to have oily hair avoid it, I think this is perfect for dry hair and if you tend to use a lot of heat on your hair. I'd give it a 8/10
Price: Around £4.00 (Superdrug have it on offer here for £2.55)
The new Ultra Brights range has an RRP of £5.49 and is available from Boots, Superdrug, Asda, Sainsbury's, Savers, Bodycare and Independent Chemists nationwide.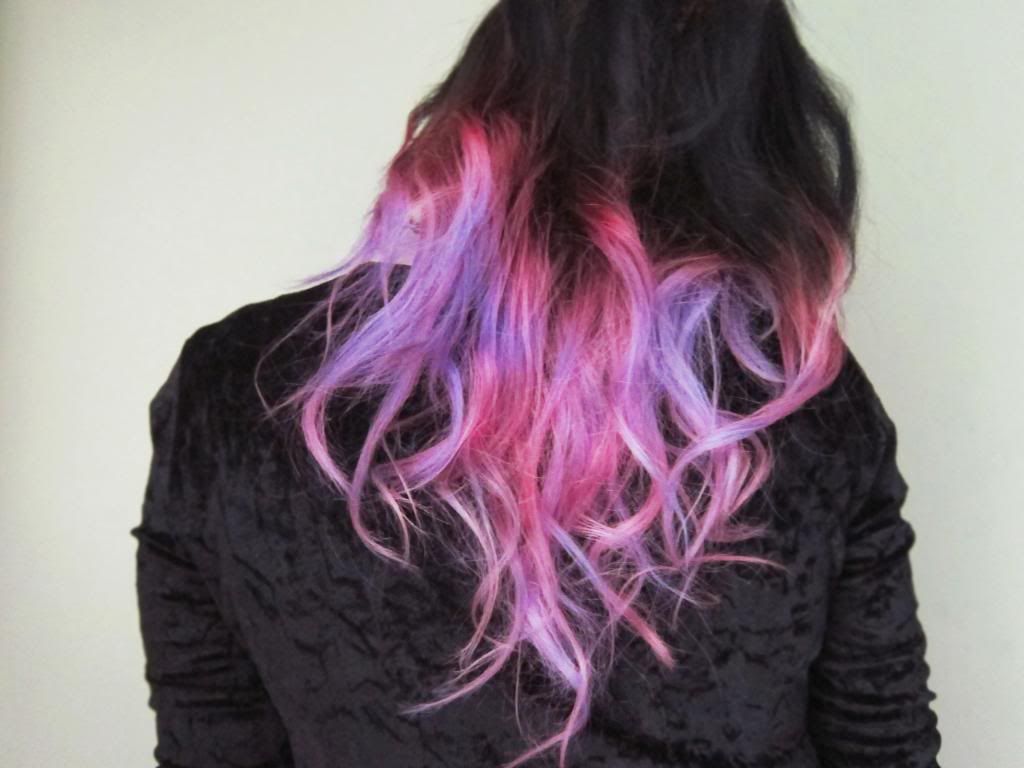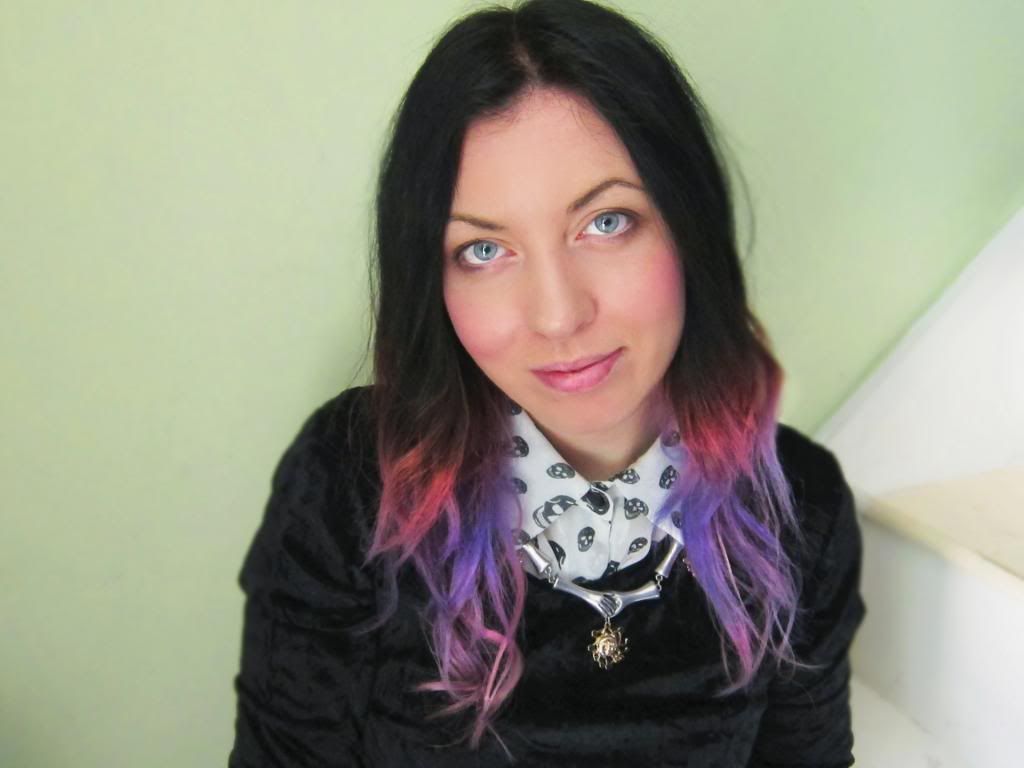 This is a sponsored post, but views and content are my own I tell's it like I see's it