Yes, I'm over winter. Yes, I'm already planning my whole S/S 2013 wardrobe. With a new season of clothing, of course a girl (or guy) can't help but think 'what about some shoes!' and when I say girl I mean me. So when Schuh said 'hey Law what to come to our press day' I almost replied with were should I camp! Schuh this season are taking us to the carnival, as I walked in there were a bunch of very pink naked ladies in feather head dresses- More importantly than that were the beautiful shoes that were on their feet, so what shoe trends do you have to look forward to.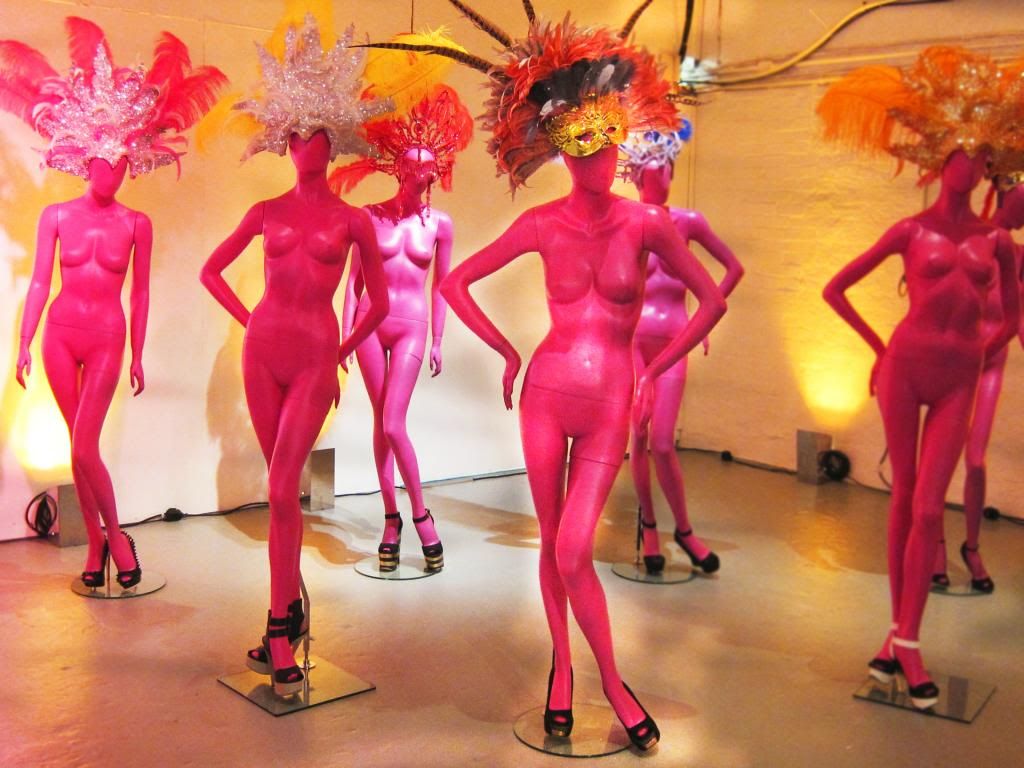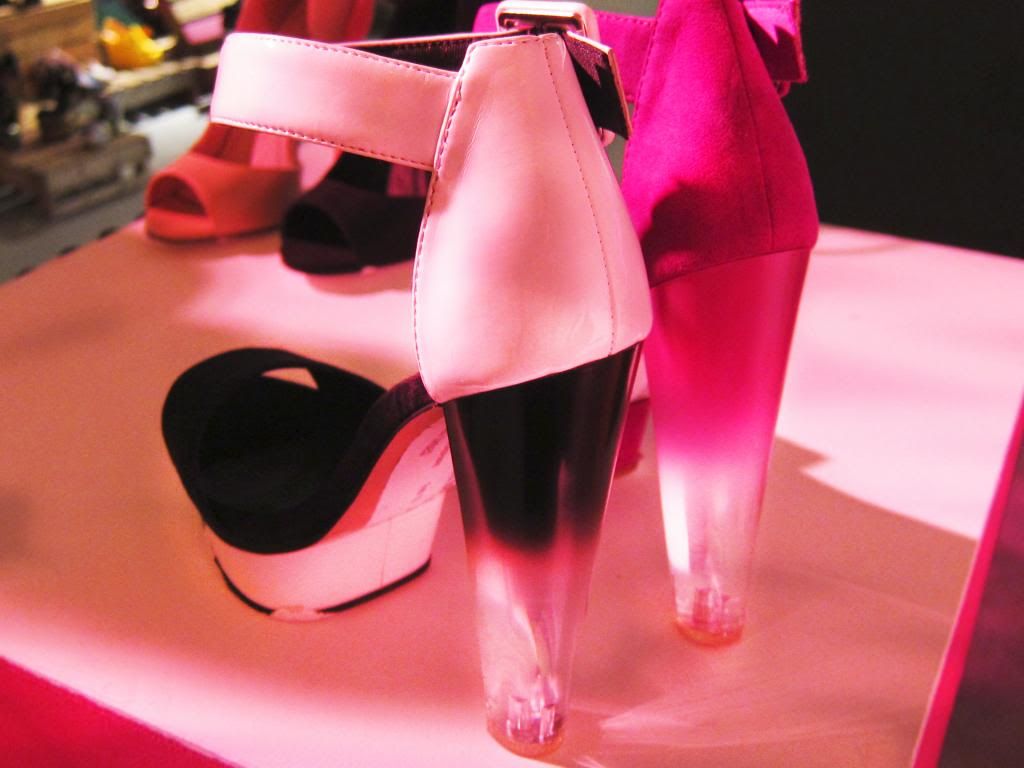 Firstly perspex, and not just plain perspex but dip dye ombre perspex! How amazing are these heels, they have a great platform at the front so if you can't handle an uber heel these are a must. I like that they come in the two colours, so for the
monochrome trend that is going to be huge this S/S 2013 you can go for the black. If you can handle a heel these strappy sandals are divine, the heel blends into the back and they are open at the front so you can show case a pretty nail polish.
Also they have a bridal range which features, glamorous heels which are perfect for after the wedding too. The shoes have a blue raised heart on the bottom of the sole, this is for your 'something blue' which is such a gorgeous touch! I adore that even if your not getting married and have a pair, as you walk you will see the heart- Beats when people leave the price label on, a pet hate of mine.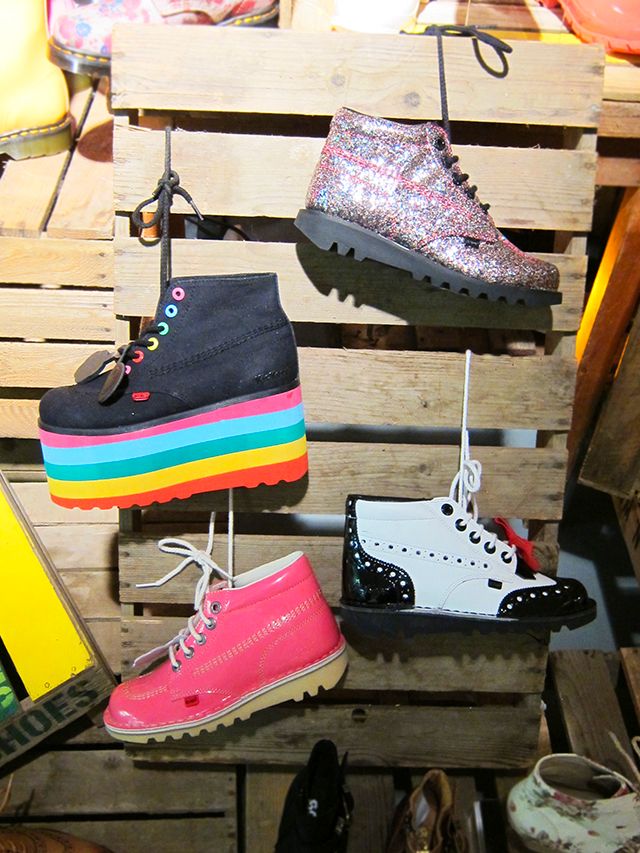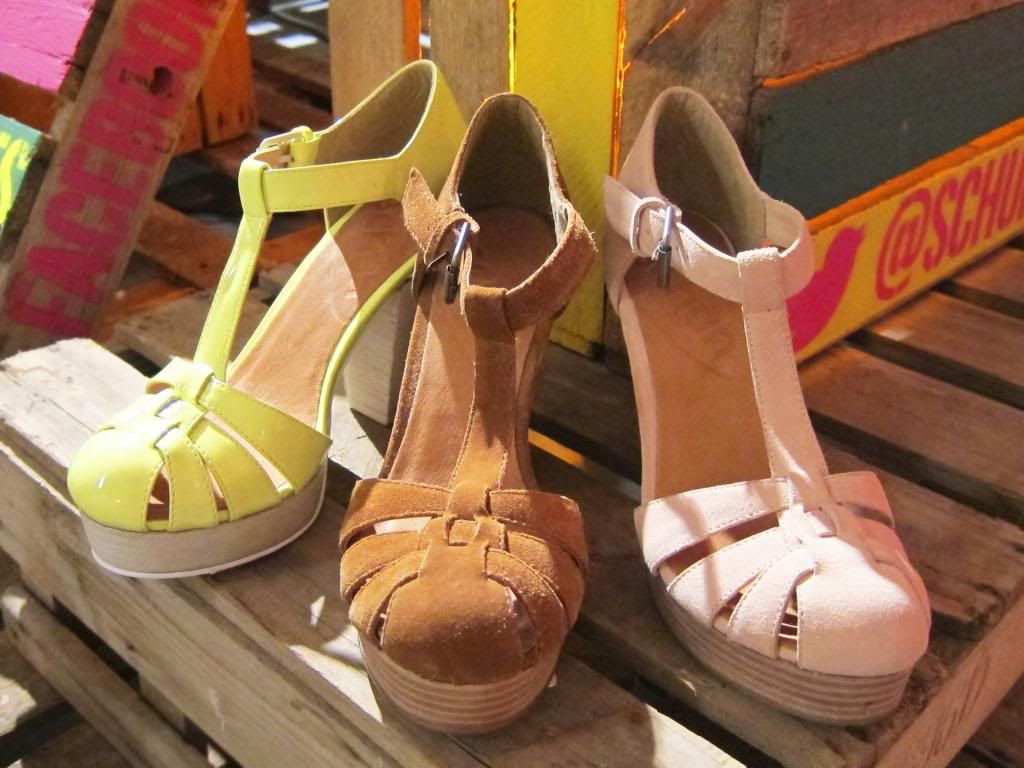 Schuh have a massive range of flat sandals and wedge ones, the flat ones were hanging from a display which looked great but was a little tricky for my camera to capture. They had colourful beaded designs as part of the eastern inspiration. Some cool chunky flat form gladiators studded ones, that looked fresh out of the 90's which I must admit are pretty amazing. There were a lot of towering
wedge platforms which is great for us shorter girls, who like to look a little taller in black and gold designs.
Kickers, Red or Dead and Dr Martin, have some creative designs for you this season at Schuh. Dr martins have a sailor Jerry tattoo feel to them, while kickers have taken there classic design to new levels with a rainbow platform and even a brogue style design. Red or Dead have cute ankle jewellery that they have made part of the shoe, which is such a lovely detail and perfect for a night out on those long summer evenings.
Schuh's press day was by far one of thee coolest I had been too, with a steel drum player playing Rhianna and the rest filled with shoes. A hut with patties and drinks, and of course their wonderful range for S/S 2013 I need summer now. The collection is slowly being released in store and online, but most should be released in February - So not long to wait. They also have a sale on now on their A/W range.
What do you think of the collection?