Here in the U.K we have Tesco, it's a supermarket which sells practically everything. I remember when clothing first come to Tesco, and it was very basic and to be honest not really anything special. Now F&F have replaced all the clothing at Tesco (apart from the concessions), and sell clothing for the whole family. I love their on trend pieces and that you can get them while doing a shop. I have lost count of the amount of times, I have dashed in for a pair of tights. Yes they have saved me from the 'ladder legs' look.
Tesco are always looking to improve the brand and the layout in store, to make shopping as stress free as possible. To see what improvements may come to a store near you, me Joanne (from Mademoiselle Lala ) and Steph ( from Stephanie dreams) headed to their brand new Pitsea store. We had a right laugh in the cab ride there, it took about an hour so we had cookie and
soda and had a little road trip!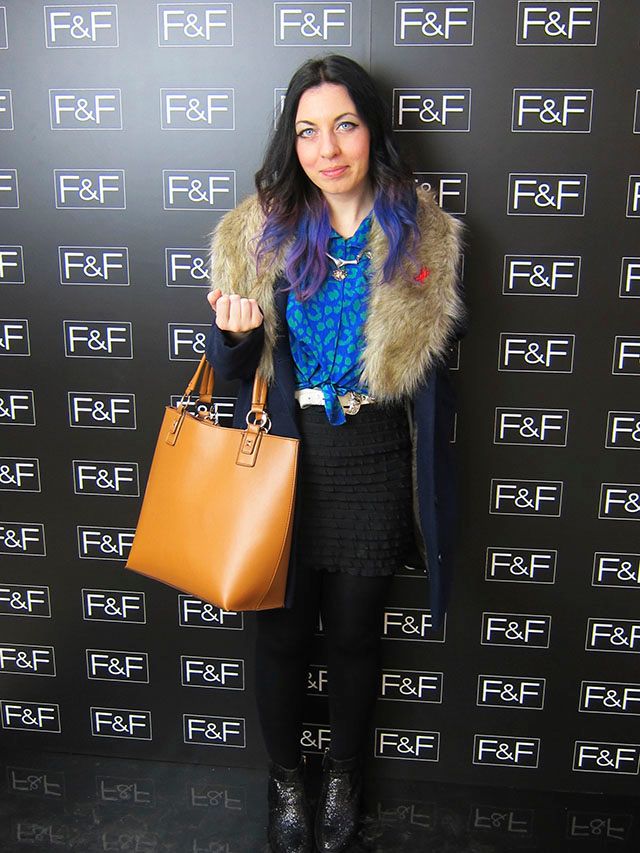 Shirt & Belt: Charity shop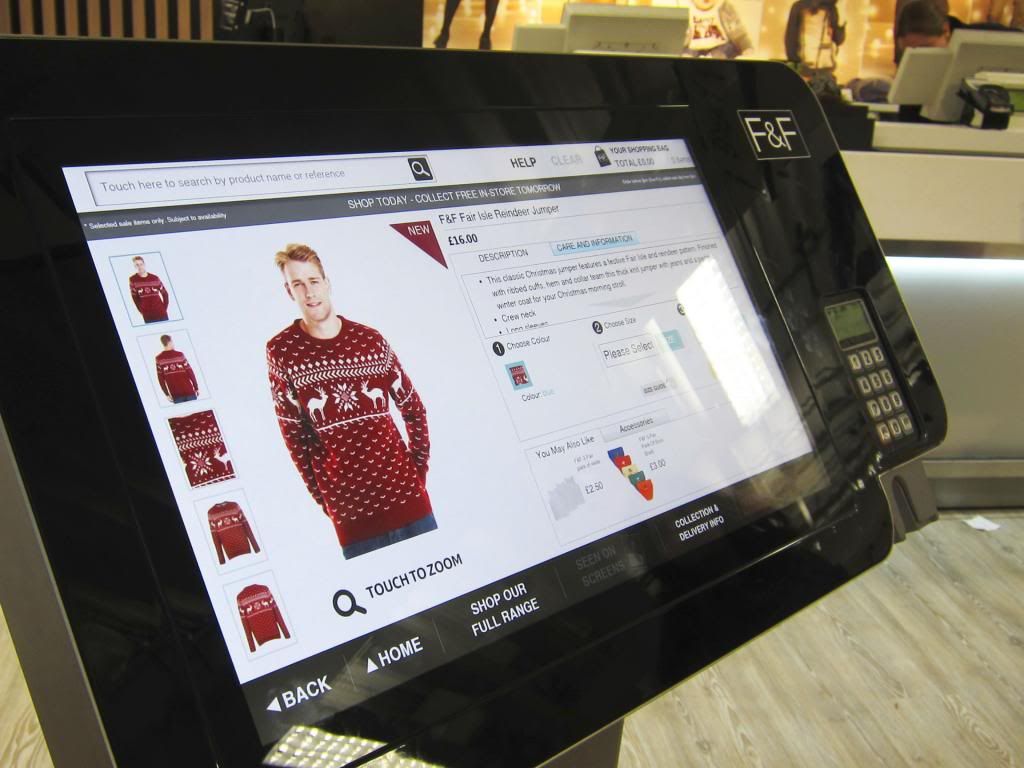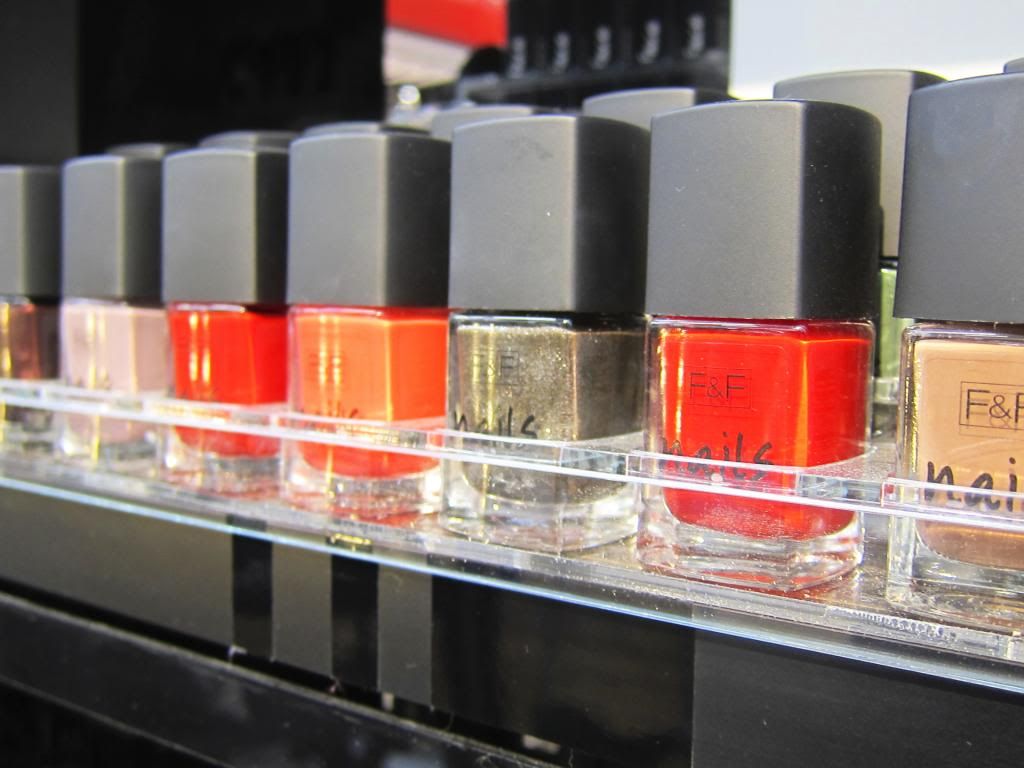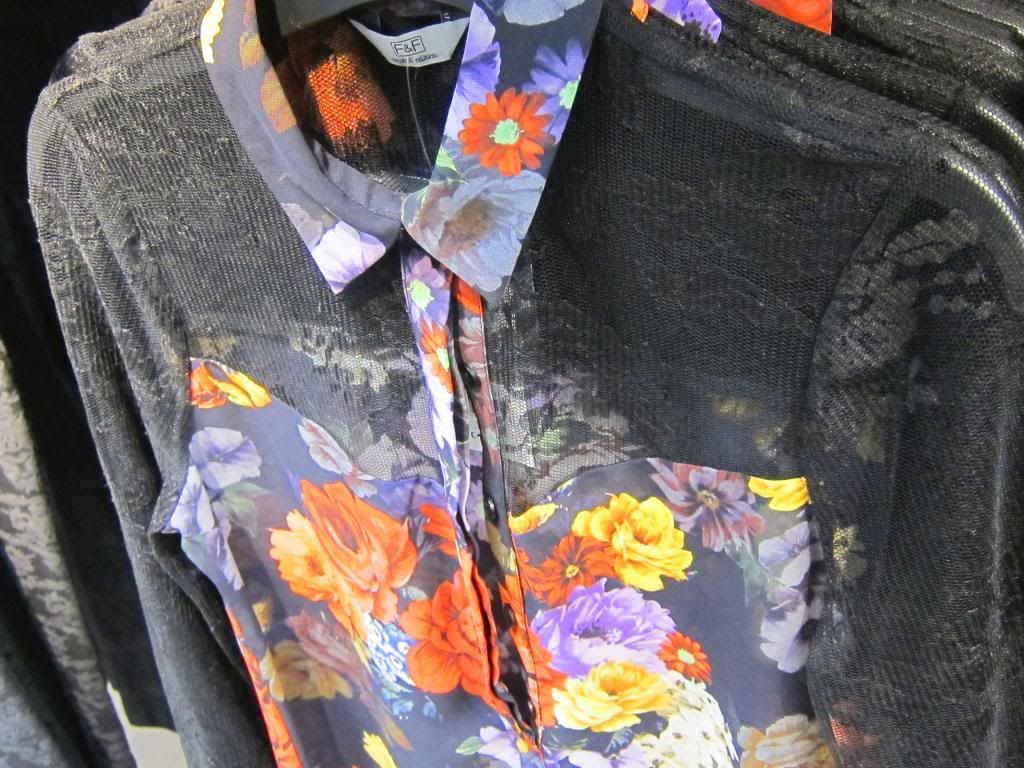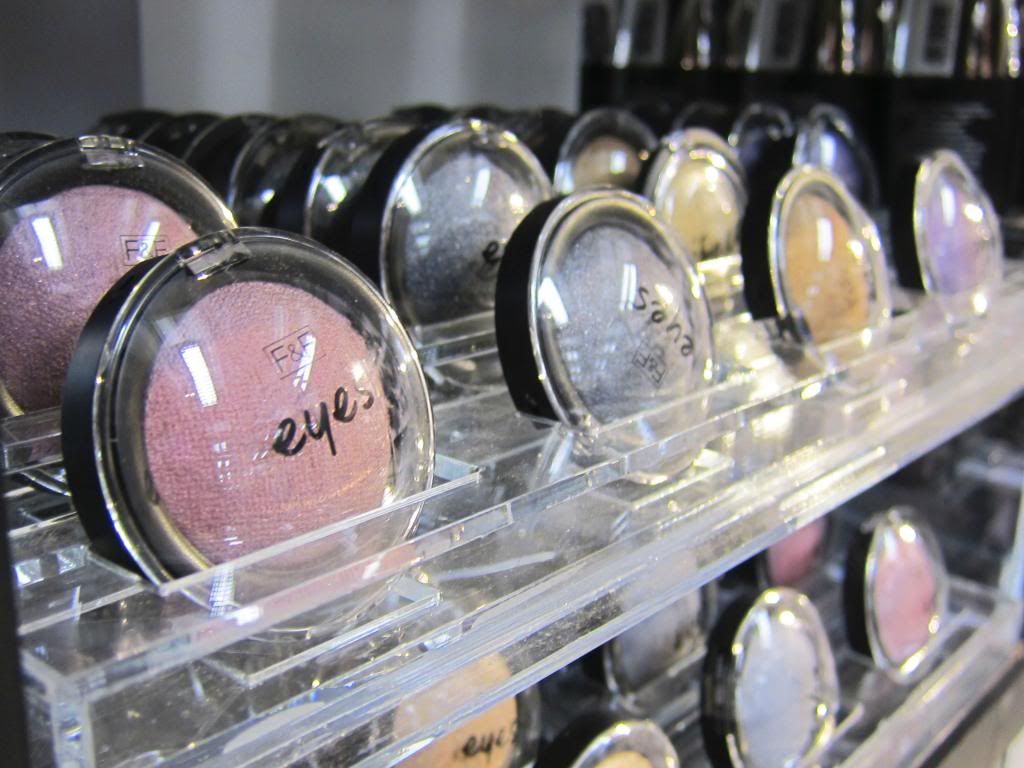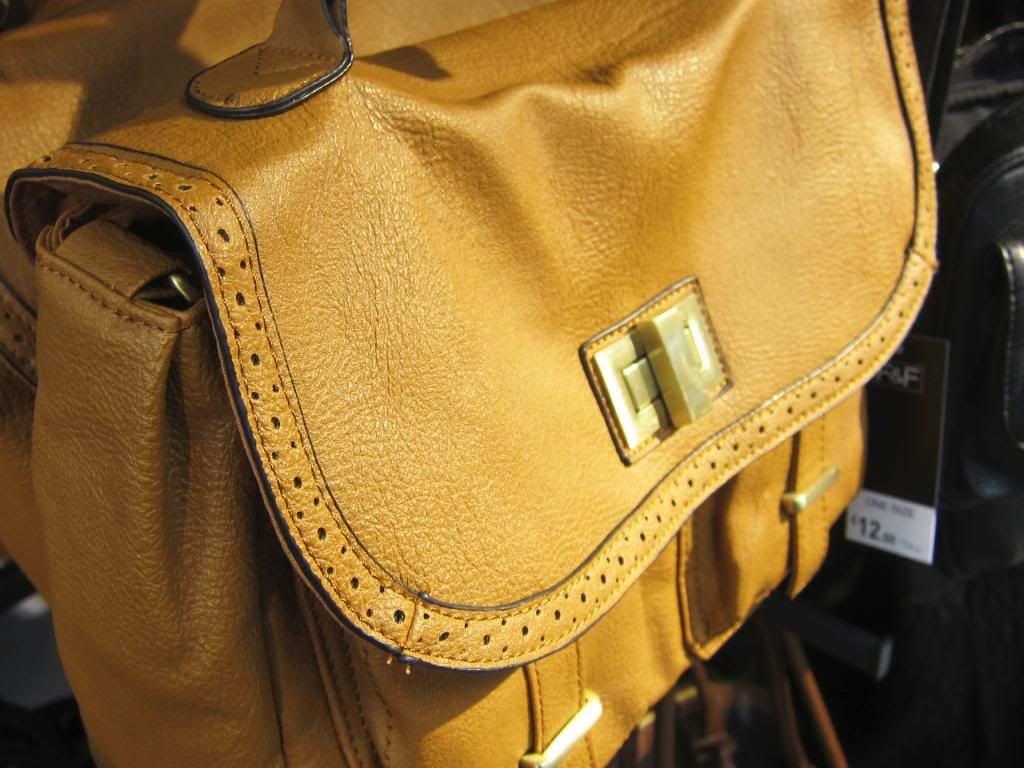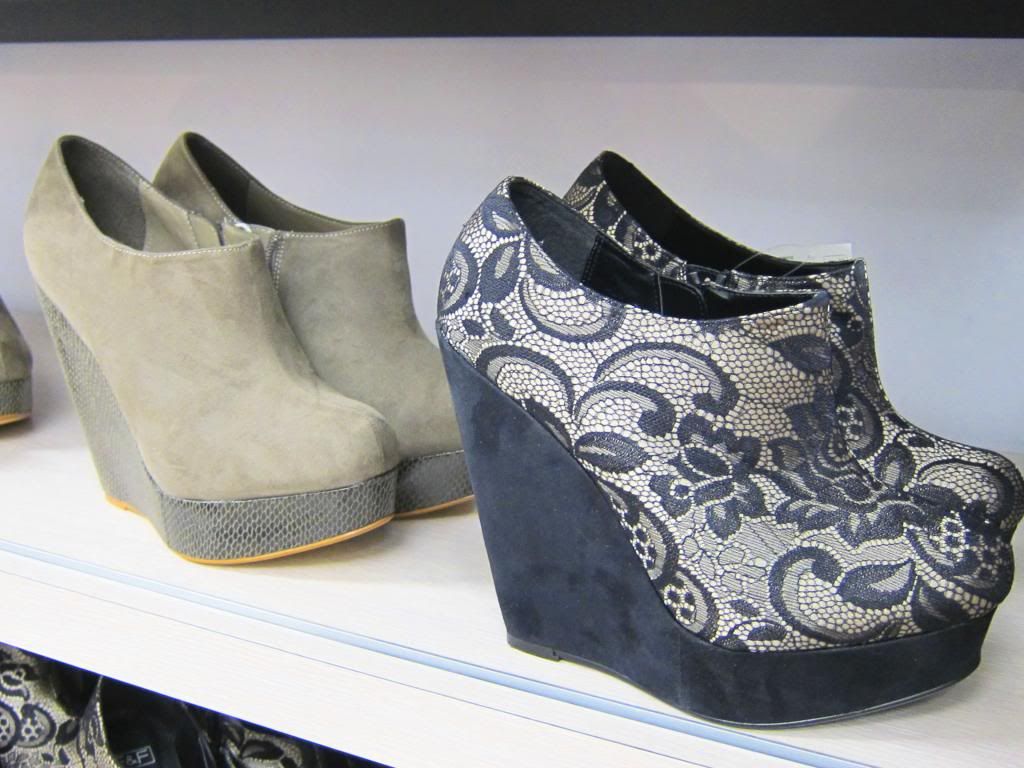 Ordering kiosk
Glam up your nails, with this seasons shades
Once we got there we were really excited to see the new store,

Tamara the project

manager showed us around. T

he layouts are changing and F&F are getting more creative, they had little bays with clothing disp
lays on models (great to see it off the hanger) and we were told that this is the same across the world. In same parts of the world F&F is like H&M in the U.K. people go to a Tesco just for the clothing.
I really loved that they had a whole free standing makeup stand, and everywhere had it's place. Women's wear displays were really well laid out, like you would see in shops on the high street. They also had a photographer there to
photograph customers for photo cards, and a makeup artist for the opening week. There were lots of staff to help with any questions. As this was a new store they had dancers, dancing at the window the kids looked so cute in the F&F kids range.
With bags hanging above stunning evening dresses, if your not a savvy shopper and didn't have a lot of time. You could grab a whole outfit and go. I think for someone like my mum, who loathes shopping this is dream like. Giving you options of what looks great together, rather than heaps of tops together or bottoms and feeling lost in a sea of choice. For those of you that love a gadget F&F have the new ordering kiosk, which was tricky to get a photo of as people used it non stop. You could order items to be collect in store, or to your home. I love this as I hate when you can't find your size, and by the time your home you have forgotten about it until you see it on someone.
I really love how fashion forward the brand is becoming, I think the fact that it can be worn over a range of ages is great to. Many brands forget that not everyone is in their early twenties, but till want to look on trend at a great price. The only trouble I have now, is making sure me and my mum are not buying the same things. The store was great, I had a wonderful day with the girls and I really hope my local Tesco gets a kiosk or the makeup stand!